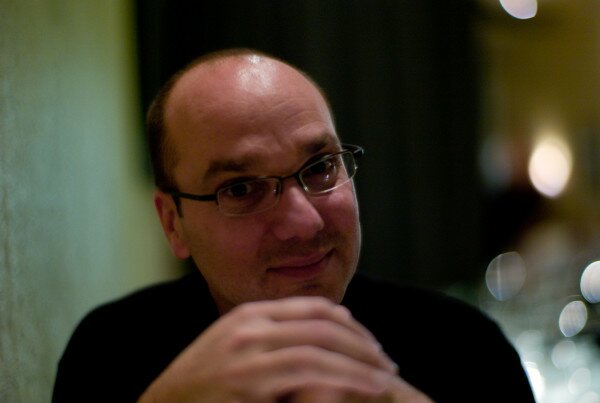 Andy Rubin, the former Android head and now lead of Google's robotics team. CC image courtesy of Joi Ito, on Flickr.
Google is reportedly developing its own man-like robots to transport and deliver packages, further evidence that the world's biggest technology companies are taking the future adoption of drones seriously.
HumanIPO reported on Monday Amazon's chief executive officer (CEO) Jeff Bezos had said the e-commerce giant was already piloting drones at its Virginia fulfillment centre that could deliver parcels within 30 minutes, although they were not likely to be in commercial use for another five years.
The New York Times is now reporting Google, lead by former Android head Andy Rubin, is building its own robotics team.
Rubin told the paper: "With robotics it's a green field. We're building hardware, we're building software, We're building systems, so one team will be able to understand the whole stack."
Google has bought seven technology companies developing robotics over the past six months, but for now its humanoid robotics project is remaining little publicised and primarily for manufacturing, rather than consumer, use.
The company has, however begun experimenting with package delivery in urban areas for its Google Shopping service in few locations.
Parts of the system could become automated with the use robots.
Rubin, 50, described the robotics project as a "moonshot", but one which requires a "10-year vision".
He said: "This is the world's greatest job. Being an engineer and a tinkerer, you start thinking about what you would want to build for yourself."