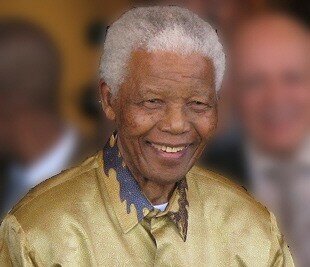 CC image courtesy of South Africa The Good News
The Independent Communications Authority of South Africa (ICASA) has advised international broadcasters planning to cover former president Nelson Mandela's funeral they will need the relevant licenses.
HumanIPO reported in June ICASA claimed some foreign journalists and media companies were reporting illegally from outside Pretoria hospital when covering Mandela's health at the time.
Broadcasters are required to already have in place the requisite radio frequency spectrum and type-approval licences before covering the state funeral, which will be held on Sunday, December 15.
"For the coverage of international special events, broadcasters usually bring communications equipment such as Satellite News Gathering (SNG) to relay their broadcasts to their respective international audiences," said ICASA in a statement.
"The SNGs require a radio frequency spectrum licence to be allocated for this purpose and some video cameras with microphones and a wireless capability needs type-approval to ensure that there are no reported cases of interference with licensed services. The type-approval label has to be attached to the communication equipment."
ICASA has a link on its website to the Special Events licence application forms for international broadcasters.