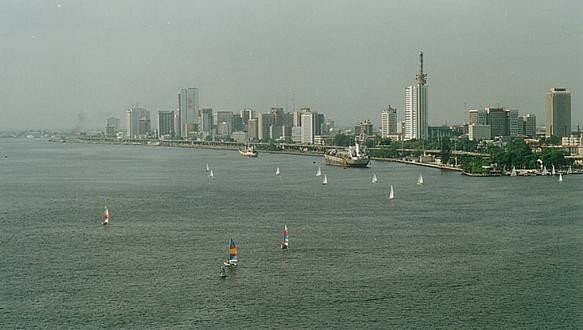 Nigeria's commercial capital Lagos. CC image courtesy of Benji Robertson.
Nigeria's Ministry of Communication Technology has expressed its willingness to work with and learn from the Alliance For Affordable Internet (A4AI) as it tries to build a national broadband network which will eventually serve the whole country.
The Nigerian Communications Commission (NCC) published its draft plan for the Next Generation Broadband Network (NGBN) in November, and Bosede Olaniyi, assistant director for policy and planning at the ministry, speaking at an open session dedicated to the A4AI at the Information and Communication Technologies and Development (ICTD) conference in Cape Town today, said they were taking research findings from A4AI into account.
HumanIPO reported yesterday (Monday) the A4AI had published its first report, which showed African countries were leading the developing world with regards to internet affordability.
The West African powerhouse currently has 83 per cent mobile penetration rate, but just 1.8 per cent fixed line penetration. Internet penetration is 36 per cent, but in rural areas it is just 1.5 per cent.
Joshua Goldstein, of the A4AI, discussed earlier today how infrastructure and particularly public private partnerships (PPP) were vital to increasing access and bringing down costs, and Olaniyi said they were taking note.
"Nigeria is considering public private partnerships in the deployment of ICT as well as an effective and systematic use of a universal service provider fund," she said.
"For Nigeria, this report has reinforced the need for us to double our efforts aimed at increasing the level of deployment of infrastructure, particularly in rural areas."
Olaniyi also emphasised they were using the report to advise them on best practices to roll out a successful wholesale model for their broadband network in the context of developing and emerging countries.
She said they must begin producing accurate statistics which assess the current state of the country's ICT sector if they are to be able to build strategic plans to enhance the sector.
ICT is now Nigeria's fastest growing industry, expanding 30 per cent quarter-on-quarter and currently eight per cent of the country's gross domestic product (GDP).