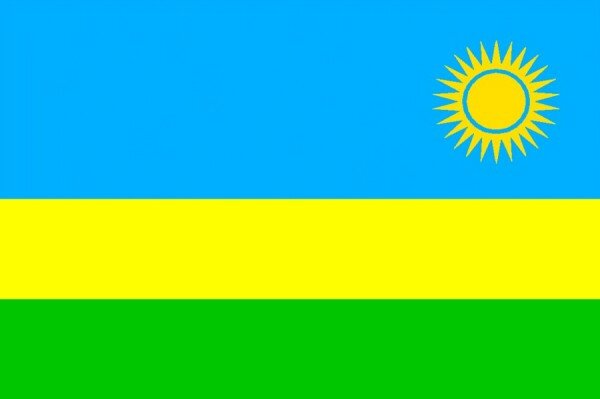 Rwanda's use of ICT has given it an advantage over other African countries and will make the East African country an investment destination, according to minister of youth and ICT Jean Philbert Nsengimana.
In an interview with China Daily, Nsengimana said Rwanda was using ICT to drive the transformation that has made it one of the fastest growing economies in the world, with gross domestic product (GDP) likely to grow by 6.6 per cent this year.
"It (ICT) is the central engine that is driving our transformation to a knowledge-based economy and has helped create wealth, jobs, talent and entrepreneurs," he said.
"The world is going forward, and so is Rwanda. We are changing from an agrarian economy to a knowledge-based one and hence it is important to have a vast pool of skilled and trained youngsters, especially in ICT, because they will spearhead the future transition."
Nsengimana said it was important was young people and ICT to work together.
"This will help stimulate the technology economy and also address career challenge problems of the youth," he said. "In many countries, youth is always considered a social sector – and hence clubbed with sports and culture sectors. But the reality is the youth need more opportunities and investment options. What they need is more access to technology so that they can fly."
He said Rwanda needed strong business connections in order to further boost its growth. HumanIPO reported in September the government of Rwanda and the Korea Telecom (KT) Corporation had signed an agreement for a joint venture to deploy a high-speed 4G LTE broadband network to cover 95 per cent of the country's population in the next three years.
Nsengimana drew attention to Rwanda's partnership with China, meanwhile, as one that could be furthered for the benefit of the country.
"We are urging the students who are pursuing ICT courses in China to establish and nurture strong business connections," he said. "We feel that it is a waste for students to come back with just a degree after spending four years in China.
"They should go out, speak in Chinese and get to understand the essence of hard work and discipline."
He said ICT should be incorporated into all business sectors for the benefit of Rwanda.
"The most important thing is to do business itself and try to sort out how to make a facilitated and conducive business environment," Nsengimana said. "ICT can't be separated from other sectors. It has to be positioned in such a manner that it helps create a business-friendly environment."