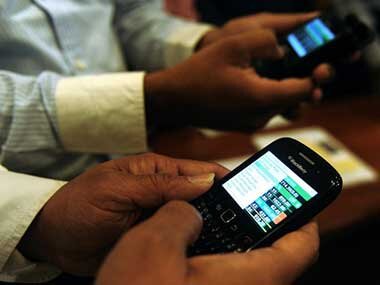 CC image coutersy of 757Live on Flickr.
Africans are more optimistic about their future than when Nelson Mandela took office, while corruption is the biggest source for concern on the continent, a survey of mobile phone users across Africa has revealed.
The survey, conducted by CNN International and Jana Mobile, asked 10,000 mobile phone users across Africa how they felt about the future for themselves and their families following the death of South Africa's former president, with two out of three respondents saying they are more optimistic for the future now than when Mandela came to power in 1994.
"This survey has thrown up some fascinating insights, drawn from an unusually large sample. It might give people outside Africa pause for thought to re-evaluate South Africa and the continent. With the explosive growth of mobile in Africa, mass surveys of this sort are an increasingly interesting way to sample opinions," said Peter Bale, vice president and general manager of digital at CNN International.
One in five respondents said they felt the same now as when Mandela took office, while 15 per cent said they were less optimistic.
Overall, the participants expressed satisfaction with their national leaders, with one quarter saying their heads of state were living up to Mandela's vision "well".
Fifty per cent said their leaders were "doing their best", while 25 per cent said their leaders were doing badly.
Survey respondents voted corruption the biggest challenge for Africa, ranking it as more concerning than the gap between rich and poor, poverty, HIV/AIDS and war.
With respect to South Africa, respondents within the country and across the continent were split down the middle between whether the country would succeed or "struggle" without Mandela, while three per cent said the country would "fail" in his wake.
The 10,000 mobile phone users were drawn from 20 African countries, although more than half of respondents were based in South Africa.
Participants were rewarded with free mobile air-time in return for answering the survey questions.
"Using a service like Jana to take this survey also allows a brand like CNN to experiment in the world of micro-payments and the sharing economy in Africa where mobile air time has become a form of currency, particularly among the poor and remote," said Bale.
HumanIPO reported in March CNN commissioned Jana to conduct a survey on Africans' thoughts on the possibility of a Pope from Africa being elected.
CNN said it opts for mobile research in Africa in order to tap into the vibrant mobile market, as it enables engagement with a much larger audience than other means of survey.