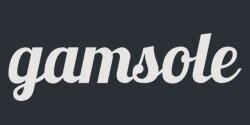 Nigerian mobile game developing startup Gamsole has seen four million downloads of its games in seven months, with the company planning to take over the African market with Windows Phone apps for low-end handsets.
Speaking to HumanIPO, Gamsole founder Olaniran Abiola revealed that since launching the company – which specialises in mobile app games on the Windows Phone platform – seven months ago, not only has he seen over four million downloads of Gamsole games from across the world, the company is also turning a steady profit through in-app advertising.
According to Abiola, the Windows Phone market is growing fast in Africa, and together with Microsoft's acquisition of Nokia's Devices & Services section - a very popular brand for mobile phones across Africa – Gamsole is well positioned to increase revenues and dominate the market.
"The Windows platform as you are aware is the fast growing smartphone platform in Africa especially with Microsoft's acquisition of the devices arm of Nokia, which has had a very strong penetration in Africa. With this burgeoning penetration, our games are certain to reach a critical mass of Africans within a short time," Abiola told HumanIPO.
While Gamsole apps are intended for fun, Abiola says they have the potential to serve as an educational tool on the ground, adding to the potential of the Gamsole offering.
"Remember that some of our games, for example Traffic Madness, have the capability to instill behavioural change in Africa by making them more aware of driving rules. In all, we are positioning ourselves for Africa to have fun with our games on the Windows platform whilst also learning," he said.
The lack of high-end smartphones is still a challenge for developers across Africa, Abiola says, but the low-end smartphone and feature phone market also presents a market opportunity.
"Distributing games to the African users on low-end phones is currently a challenge. We see a huge market there and we'd love to explore it too alongside our smartphone market penetration."