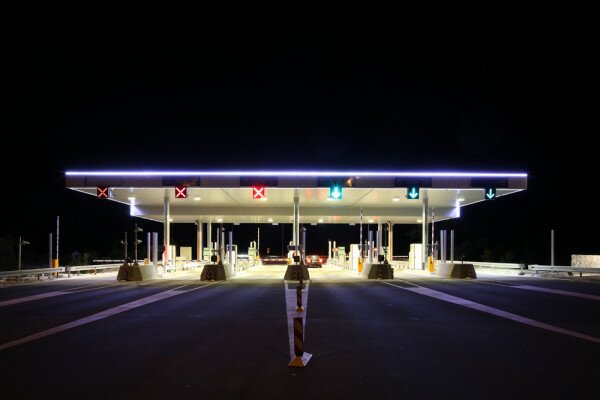 The Opposition to Urban Tolling Alliance (OUTA) has said the uptake of the e-tags necessary for e-tolling on Gauteng highways has been lower than it expected.
The controversial Gauteng e-tolling project went live at the beginning of the month, with OUTA last week accusing the South African National Roads Agency Limited (SANRAL) of fabricating its figures for e-tag sales, saying its own research showed sales were less than half those claimed by the state-owned company.
The organisation reiterated that claim today, saying e-tag uptake has been far lower than initially anticipated.
"We always knew that SANRAL's e-tag sales were inflated over the past two years, but we never expected the actual e-tag numbers in use to be this low," said Wayne Duvenage, chairman of OUTA.
SANRAL spokesperson Vusi Mona claimed last week 890,388 e-tags had been committed, but OUTA calculated the number of e-tags at around 350,000, saying 450,000 was the very maximum number there could be.
"Until e-tolling started, the public had no way of knowing what the e-tag penetration rate was and were always reliant of SANRAL's figures to get a sense of the buy-in," OUTA said. "However, SANRAL have never been willing to openly show their source of information from their computer screens to independent journalists and other interested parties."
OUTA said SANRAL's figures were "grossly misleading".
"We realised that SANRAL has been trying to talk a good game and get the public to think the system was being accepted by most," said Duvenage. "Quite the contrary though, and the few meaningful polls and research undertaken to date, all of which reflected overwhelming rejection to getting e-tags by the public, has played out in the dismal e-tag penetration rate of 15 per cent for freeway users since the system was turned on."
OUTA said the low uptake of e-tags indicated the level of defiance of the controversial policy, and that it expected high levels of non-payments would make e-tolling a "fiasco".
"OUTA estimates that even if SANRAL manages to extort some payment from part of the non-tagged users at higher tariffs, they will be lucky to receive 40 per cent of their targeted e-toll revenues and as a result, the system will be doomed," said Duvenage.
"Threatening the public with criminal records and bad credit ratings will not work and will only exacerbate the problem for government on this ill-conceived plan."
Image courtesy of Shutterstock.