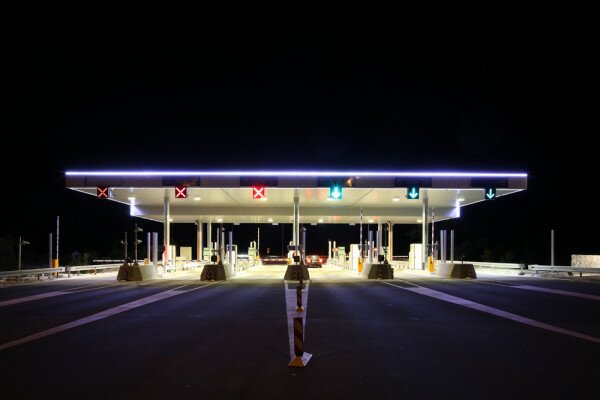 The Opposition to Urban Tolling Alliance (OUTA) has accused the South African National Roads Agency Limited (SANRAL) of fabricating its figures for e-tag sales, saying its own research showed sales were less than half those claimed by the state-owned company.
SANRAL spokesperson Vusi Mona said yesterday 890,388 e-tags had been committed, but OUTA calculated the number of e-tags at around 350,000, saying 450,000 was the very maximum number there could be.
"Now that e-tolling has started, OUTA have conducted a number of physical e-tag counts on vehicles in two environments, freeway and non-freeway use," the organisation said in a statement. "The results give a clear indication that SANRAL has once again fabricated their e-tag sales to more than double what they are."
Wayne Duvenage, chairperson of OUTA, said the organisation's research showed only 15 per cent of freeway users and nine per cent of vehicles counted off freeways were tagged.
"Obviously, it is the freeway-user count that matters in this exercise, but the off-freeway count helps to corroborate our findings," said Duvenage. "One would expect the non-freeway tag rate to be lower as there will be around 33 per cent of vehicles in Gauteng that do not touch the freeways."
Using these percentages, OUTA calculated the number of e-tags in use at around 350,000.
"Even if one pushed the e-tag penetration rate to 20 per cent, the number of e-tags in use will be no more than 450,000, which is around half the number of tag sales recently espoused by SANRAL," OUTA said.
The organisation said the Moody's negative outlook on SANRAL's credit rating, reported earlier this week by HumanIPO, was "very justified", given the problems SANRAL will face in collecting required revenues.
"But, don't take our word for it, do the e-tag count's yourself. E-tags are easy to see, especially at traffic lights on freeway off and on-ramps and in car parks of shopping centres," said Duvenage.
OUTA called upon SANRAL to provide the actual computerised e-tag counts passing under the gantries.
"We have exposed their misleading behaviour in the past and once again, our research confirms our suspicion that SANRAL is providing extremely misleading information, clearly aimed at trying to inflate the numbers and create an impression that people are accepting of the system," OUTA said.
Opposition to e-tolling remains strong, with opponents such as the Freedom Front Plus (FFP), the Democratic Alliance (DA), the Congress of South African Trade Unions (COSATU), the QuadPara Association of South Africa (QASA) and civil rights organisation AfriForum all joining OUTA in the fight against the the controversial policy.
Image courtesy of Shutterstock.