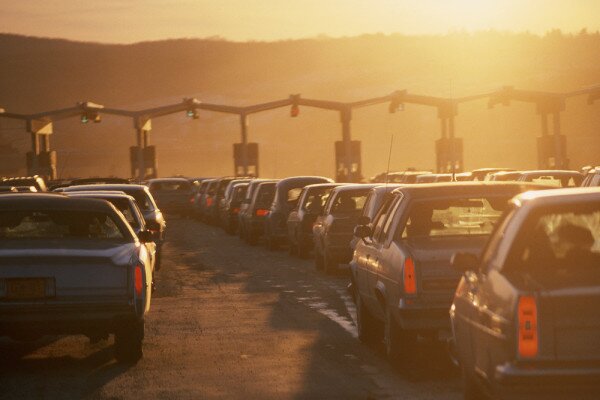 South African civil rights organisation AfriForum has said it will not be registering its company vehicles for e-tolls, as it looks to encourage motorists to avoid registering and make the system impractical.
HumanIPO reported yesterday transport minister Dipuo Peters' announcement e-tolling will go live on December 3, following president Jacob Zuma signing the Transport and Related Matters Amendment Bill into law in September.
Kallie Kriel, chief executive officer (CEO) of AfriForum, said if enough motorists refused to register for the controversial e-tolling system it would force the South African National Roads Agency Limited (SANRAL) to reconsider its implementation, as it would not be cost effective.
"If the public accepts e-tolling, an expensive system with high admin costs, without protest government will be able to launch similar projects, without considering more cost-effective recoupment methods," Kriel said.
He said nobody is legally obliged to buy an e-tag, and that AfriForum would leave it up to every member of the public to decide whether they join AfriForum in its civil protest action.
Minister Peters has called upon all Gauteng motorists to register for e-tolls, but said earlier this week SANRAL currently has over 1.4 million unsold e-tags.
HumanIPO reported yesterday South African justice minister Jeff Radebe had confirmed there will be no special courts established for non-payers of e-tolls on Gauteng's freeways, with prosecutions to take place in normal district courts.
It had previously been suggested the Department of Justice was in talks with SANRAL over the possible implementation of such courts, though SANRAL spokesperson Vusi Mona, while confirming discussions between the state-owned company and the government had taken place, denied the plans, which had sparked controversy and prompted opposition from the Democratic Alliance (DA) and the Justice Project of South Africa (JPSA).
Image courtesy of Shutterstock.