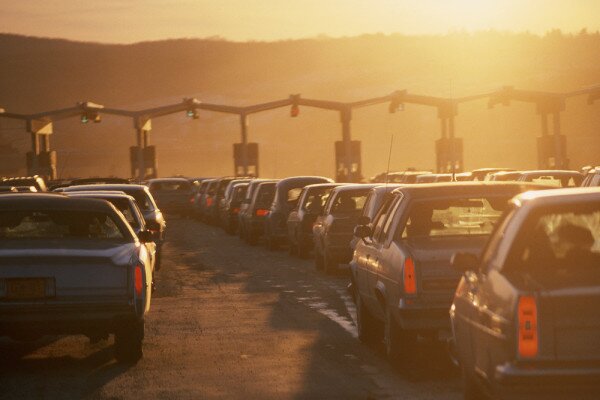 South African opposition party the Democratic Alliance's (DA) premier candidate for Gauteng Mmusi Maimane has launched new billboards in Gauteng, with the message: "A vote for the DA is a vote against e-tolls".
HumanIPO reported last month three large billboards discrediting the ruling African National Congress (ANC) party over the controversial e-tolling system had appeared in Johannesburg, reading: "E-tolls. Proudly brought to you by the ANC".
The DA subsequently claimed responsibility for the billboards, which were labelled as cowardly by transport minister Dipuo Peters.
Following Peters' announcement yesterday e-tolling will go live on December 3 after president Jacob Zuma signed the Transport and Related Matters Amendment Bill into law in September, the DA has launched more billboards criticising the controversial policy.
"These billboards along highways mark the start of an intensive campaign to mobilize Gauteng voters against the government that brought us e-tolls," said Maimane.
"I will take information on the costs of travelling all major routes in Gauteng directly to the people as part of a mass mobilization campaign against e-tolls."
Maimane said people cannot afford e-tolls, in spite of claims by the South African National Roads Agency Limited (SANRAL) to the contrary.
"Many people are refusing to buy e-tags. This is their prerogative and their right. It is important to send out a strong message to the ANC that people don't want e-tolls," he said, promising the DA would scrap the system if he was elected Gauteng premier.
"But, ultimately, the strongest message we can send out is at the ballot box. If people don't want e-tolls, they must vote out the party that has unjustly forced this system on us."
The DA is one of a number of groups continuing the campaign against e-tolling, with others including the Freedom Front Plus (FFP), the Congress of South African Trade Unions (COSATU), the Opposition to Urban Tolling Alliance, the QuadPara Association of South Africa (QASA) and civil rights organisation AfriForum.
Image courtesy of Shutterstock.