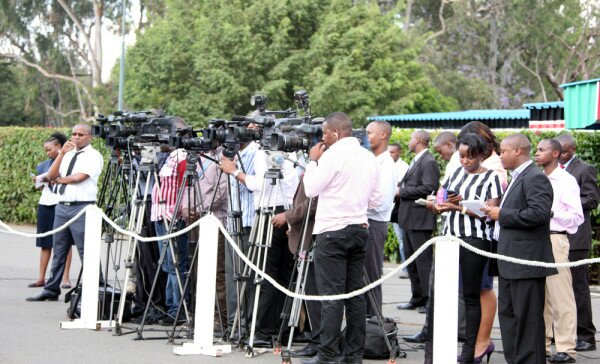 Kenyan journalists have announced they will go to court in a bid to challenge the new media bill signed into law by President Uhuru Kenyatta, which they insist will undermine the freedom of the press in the country.
HumanIPO reported on Tuesday Kenyatta has signed into law the controversial Kenya Information and Communication (Amendment) (KICA) Bill 2013 two weeks after parliament adopted contentious proposals recommended by him.
Kenyan editors and journalists through their unions said the president and his deputy have managed to bring back dictatorship of the media industry.
"The president's action to sign into law the bill is a setback to the industry, we are of the view that we have been discriminated against as journalists and media practitioners," David Ohito, Kenya Editors Guild vice chairman, said.
"We reiterate the law is an affront on the media freedom and journalists and media houses are being targeted for gagging through draconian legislation aimed at killing freedom of expression."
The union leaders said that they in the final stages of preparing the relevant court documents.
"We will keep you briefed accordingly after our lawyers have prepared the court documents and address the media on the same," said Ohito.
The media owners had warned earlier they would move to court once the president had signed the bill.
"You cannot legally challenge the bill when it has not been signed into law. We are preparing for the suit and once the president assents to it, we will move to court challenging its constitutionality," said Paul Muite, the lawyer representing the media owners, at the time.
The KICA Bill 2013, among other things, allows for a KSh20 million (US$230,000) fine for media houses and KSh500,000 (US$5,750) for individual journalists for offences, and increases the number of offences for which they can be punished by the government-controlled Communications and Multimedia Appeals Tribunal.