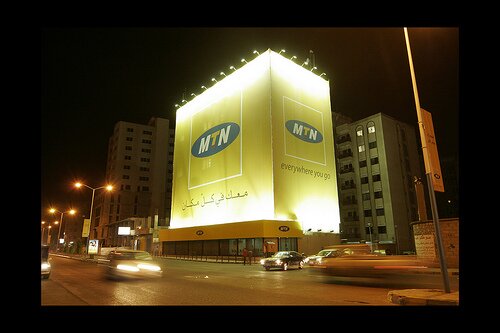 CC image courtesy of Public Relations at MTN Yemen1 on Flickr.
MTN Group has announced it has entered into partnership with internet incubator Rocket Internet, as part of its efforts to expand its online and digital services to the Middle East.
HumanIPO reported on Monday MTN had partnered Rocket Internet and Millicom International Cellular in a move that would see each company take equal stakes in Africa Internet Holding (AIH), seeking to promote African e-commerce and digital services.
MTN and Rocket Internet are now set to create another joint venture to develop internet businesses, with each company taking a 50 per cent stake in Middle East Internet Holding (MEIH).
Sifiso Dabengwa, president and chief executive officer (CEO) at MTN Group, said: "The agreement with Rocket marks yet another important milestone in our journey of pursuing digital business adjacencies as one of our key strategic priorities, to drive growth and value for our customers."
The partnership seeks to bring together Rocket Internet's expertise in developing successful global internet business models and MTN's leadership position and knowledge of the local telecom markets.
Rocket Internet already has a presence in several Middle Eastern countries, and has rolled out a series of online businesses, including Easy Taxi, Lamudi, and Hellofood.
Oliver Samwer, co-founder of Rocket Internet, said: "I am very confident that this strategic partnership is going to accelerate the online shift in the Middle East. With joint forces, MEIH will develop its already existing ventures and will launch new companies even faster and more successfully."
MTN expects that in the next two to four years it will invest about US$410 million into AIH and MEIH, with the investments currently awaiting regulatory approval and the two transactions expected to close in Q1 and Q2 of 2014 respectively.