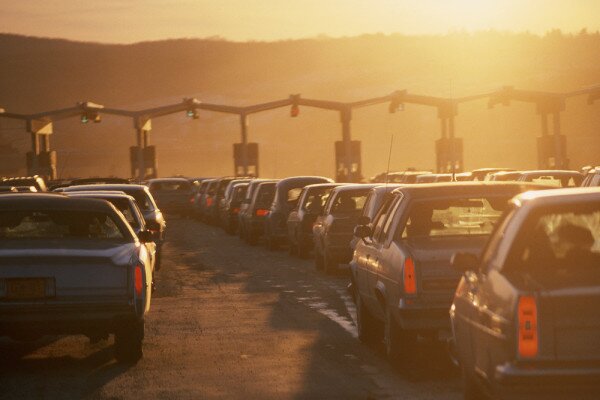 The South African National Roads Agency Limited (SANRAL) has claimed more than 330,000 e-tags have been registered for by Gauteng road users since the launch of e-tolling, taking the total number of e-tags to near the one million mark.
"To date 963,420 tags have already been taken up and we are fast approaching the 1 million mark," SANRAL spokesperson Vusi Mona said. "This means that there has been an increase of over 300,000 tags taken up since toll commencement on December 3."
According to SANRAl figures, 73,032 e-tags have been acquired in the last three weeks, which Mona put down to an acceptance of the e-tolling policy by road users.
"We thank those Gauteng motorists and businesses that are complying in spite of voices seeking to discourage them," said Mona.
"Motorists have realised the value of acquiring an e-tag. Of course, there are those who have chosen not to get an e-tag. It's their right to forego the discounts and conveniences that offered by this option. However, SANRAL would like emphasise that paying for the e-roads is not an option by those who use them. We would like to encourage all motorists who use the Gauteng highway e-tolled network to comply and pay their e-toll bills within the 7 days grace period."
SANRAL was last year forced to twice deny allegations by the Opposition to Urban Tolling Alliance (OUTA) it fabricated figures on how many e-tags have been purchased.
"OUTA has made so many wild allegations against SANRAL in the past," Mona said. "Not one of them has been found to be true by the country's courts. In its desperation to sustain what is increasingly becoming a failed campaign, OUTA continues to make assertions about e-tolling which have no factual basis."
Mona said SANRAL's figures were more reliable than OUTA's as SANRAL's were based on actual numbers rather than a sample.
Image courtesy of Shutterstock.