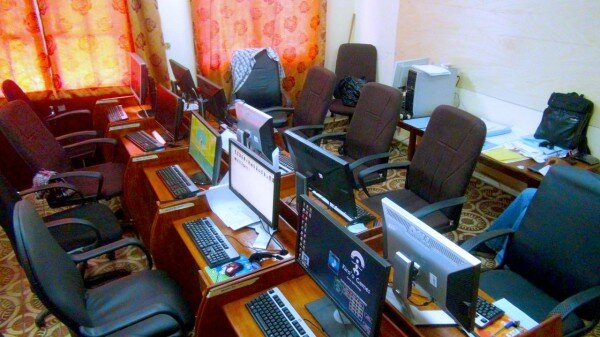 Kiro'o games new studio
Cameroon's Kiro'o Games has announced the opening of its first video game studio in Central Africa, a move that will see the game developer create its highly anticipated "African fantasy"-based games.
After a decade of planning and growth, the studio is hoping to roll out its games, including Alive and Aurion: Legacy of the Kori-Odan, which hopes will attract people to African culture.
Speaking to HumanIPO, Olivier Madiba, Kiro'o games founder, said he has realised his long time dream and believes the project could have an enormous socio-cultural impact on young people.
"We are very proud and happy of course, but also we know that now it is the beginning of the real challenge. We have got the spotlight on us, now we must prove we can make what we said, we are very excited about this," he said.
Kiro'o expects to have its games on the shelves this year.
"For 2014 we plan to make a demo as soon as possible – we are targeting March – and get feedback about our game Alive. And after we plan to finish the game between June and September 2014 and release it at the best time," said Madiba.
"We also expect to have the Legacy of the Kori-Odan to hit shelves in the last trimester of 2014, but we will make an announcement when we will finish the demo."
Madiba said the launch of the games will not be a Cameroon affair but an international launch by internet.
"Maybe if we find more partners – maybe an editor – we will make a bigger events for the release," he said.
During its initial stages Kiro'o had turned to crowdsourcing service Indiegogo to raise funds for its games and reach a wider audience in the process.