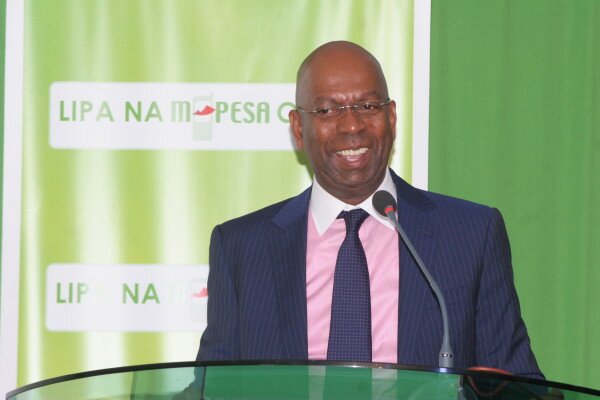 Kenya's leading mobile operator Safaricom will engage with the country's regulator and other operators to establish a "robust methodology" for determining quality of service (QoS) ratings, according to Bob Collymore, the company's chief executive officer (CEO).
Speaking to HumanIPO, Collymore said Safaricom will hold discussions with the Communications Commission of Kenya (CCK) and the other operators to ensure the new QoS measurement framework – which the CCK recently tendered for – is robust and based on a collaborative feedback system.
"As CCK has tendered for a new QoS measurement framework, we shall engage with them in this discussion, together with other operators, to ensure that there is a robust QoS measurement methodology which is the main concern with the current situation," said Collymore.
There have been tensions between Safaricom and the regulator recently, as the CCK rated the company's QoS performance for 2012-2013 at only 50 per cent, achieving on only four of eight key performance indicators (KPIs), below the compliance target of 80 per cent.
Safaricom believes it only failed on one KPI, as per an independent audit.
"Our own internal assessment, based on the extensive investment we have made in our network in the last financial year, we meet most of CCK's parameters," Collymore said.
HumanIPO reported yesterday the CCK held a meeting with the four mobile operators to discuss QoS issues and how to improve performance in the sector.
"We always welcome interaction with the Ministry and CCK and today we had open discussions on a number of issues affecting all mobile operators. QoS was discussed especially with regard to CCK's proposed change in approach for which they have tendered," Collymore told HumanIPO.
"All operators sought a more collaborative and timely feedback process that will allow us to address any shortcomings as well as more transparency and proficiency in how CCK conducts the tests."