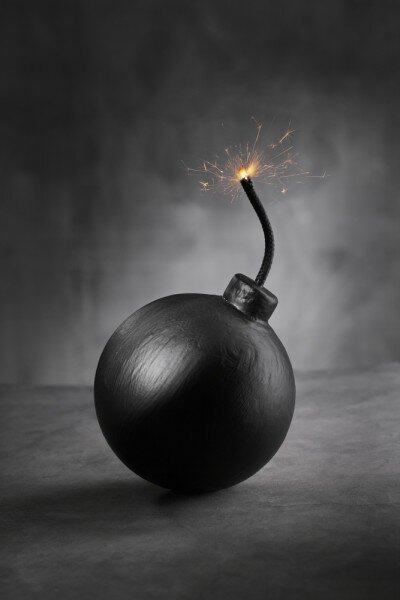 The central operations centre of the South African National Roads Agency Limited (SANRAL) suffered a bomb threat yesterday following multiple security hoaxes this week, prompting condemnation of the behaviour from the transport minister.
SANRAL revealed a bomb threat aimed at central office workers occurred yesterday, with transport minister Dipuo Peters saying the incident is not only an attack on SANRAL, but on the country's constitution.
"There are elements in society hell-bent on undermining the peace and security of their fellow citizens. These backward and uncivilised individuals have elected to ignore all platforms made available to them by our constitution to raise whatever concerns they may have," said Peters.
"This is an attack not only on SANRAL but on our constitution, which guarantees peace and security for all citizens of our Republic. All peace-loving citizens must condemn these regressive tendencies. We call on law enforcement authorities to do all within their power to bring the perpetrators of these acts to book."
Another negative impact of security hoaxes is that emergency services are unnecessarily occupied, said Peters, potentially drawing resources away from real emergency situations.
"Someone's life could be in real danger at the time such hoaxes are made. Instead of attending to those whose lives are genuinely in danger, officers are preoccupied with attending to these false alarms," she said.
The minister said government has never intimidated or threatened those protesting against road tolling.
SANRAL said those affected by the bomb threat are receiving help to deal with the trauma caused by the incident.
HumanIPO reported last week there were two separate security threats at the SANRAL head office, with the discovery of suspicious envelopes containing white powder prompting the evacuation of the building on two days.
SANRAL revealed the powder had been harmless.
While the agency originally said e-tolling would be disrupted because of the first hoax, it quickly backtracked on itself saying road users would not be affected following criticism from the Justice Project of South Africa (JSPA) for the lack of automation and back up plan for the e-tolling system.
Image courtesy of Shutterstock.