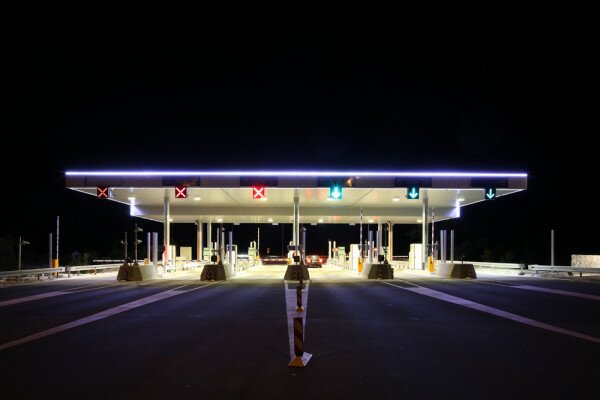 Recent security hoaxes suffered by the South African National Roads Agency Limited (SANRAL) – including a bomb threat over the weekend – should serve as a warning to the government over the unpopularity of the e-tolling system, according to opposition party Freedom Front Plus (FFP).
HumanIPO reported last week the central operations centre of SANRAL was evacuated on two separate occasions after suspicious envelopes were found on the premises containing white powders, while on Sunday the same building suffered a bomb threat.
FFP parliamentary spokesperson on transport Anton Alberts said the threats made against SANRAL over the past week should highlight to government the extent of civil resistance to e-tolling, and should "set the red lights flickering".
Alberts said the FFP has launched an online petition, inviting members of the public to sign up to show their resistance to e-tolling.
"Because it is clear that the public is despondent and battered by what they view as unreasonable action by the state, the FF Plus has formed a channel in the form of a national petition through which opponents to the system could in a legal manner express their dissatisfaction and get advice and in this manner oppose the system," he said.
According to the FFP, toll road users as well as those who do not use toll roads are suffering a range of problems as a result of the e-tolling system, and the party said these "varied and numerous" problems breach the Consumer Protection Act, the Electronic Communications and Transactions Act, and the Value Added Tax Act.
As such the FFP said it will assist the public to make a stand to the National Consumer Commission (NCC) through the launch of the petition.
"We invite the public to make use of these legal channels to show their opposition to the e-tolls. The NCC has the right to see to it that all problems are resolved. While a complaint with the NCC is pending, SANRAL is not allowed to take any legal steps or any other steps against a person. SANRAL does not have to be paid while a case is pending," said Alberts.
"In addition, the FF Plus is continuing with its court case against the government about the constitutionality of the E-toll Act to have it declared unconstitutional. If the FF Plus wins this case, all money already paid to SANRAL will be refundable," he said.
SANRAL initially said the e-tolling system itself had been disrupted by last week's hoaxes, but backtracked on this statement amidst uproar from the Justice Project of South Africa (JPSA) over the suggestion the electronic system is not automated, and that there is no backup.
Image courtesy of Shutterstock.