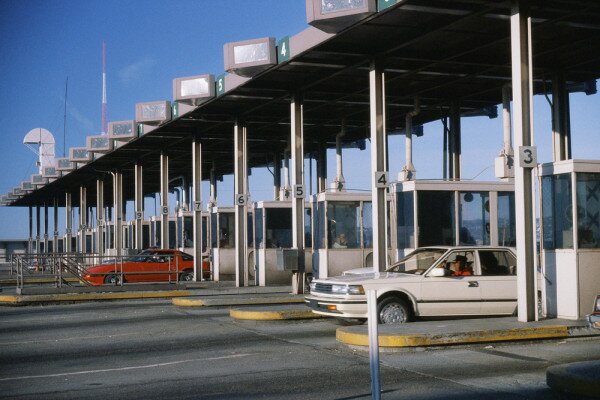 The South African National Roads Agency Limited (SANRAL) has assured the public it has not broken the law with regard to e-tolling in Gauteng province, saying it and the Johannesburg Metro Police Department (JMPD) had become aware of an email campaign aiming to scare road users through "misinformation".
"There is an email making the rounds which warns road users of illegal roadblocks on the e-roads which are purportedly conducted by SANRAL and the JMPD in order to force road users to buy e-tags. SANRAL would like to set the record straight on two points," a statement by the state-owned company said.
"There are no such roadblocks planned and no individual or organisation including, SANRAL, can force road users to obtain an e-tag. SANRAL advises road users who wish to qualify for the built-in discounts afforded to registered users to purchase an e-tag but the decision to do so remains a voluntary one," said SANRAL spokesperson Vusi Mona.
JMPD spokesperson, Superintendent Wayne Minnaar, said: "As JMPD we have issued no instruction to set up road blocks in order to check for e-tags and will not be. Members of the public should remain sceptical of emails which do not come from official entities and they should immediately report any officials who attempt to force them to buy an e-tag."
Any members of the public who are stopped on the road by someone claiming to be a traffic or SANRAL official and instructed to buy an e-tag should call the SANRAL fraud hotline on 0800204558 or the JMPD's anti-corruption hotline at 0800 203 712, the statement said.
Meanwhile, SANRAL said it had "noted" the intention by the National Taxi Alliance (NTA) to stage a protest march "against government's failure to issue operating licenses to its members", thus resulting in some taxi operators having to pay for e-tolls, with SANRAL reiterating public transport is exempted from e-tolling.
"We are, however, aware that currently there are taxi operators who have not as yet received their operating licenses from the relevant transport authorities. As a result, the system does not recognise their vehicles as exempt and they are being billed," SANRAL said.
"As an interim measure, we have asked the taxi associations to give us lists of their members' vehicles, with all the necessary documentation, so that they can be loaded on to the system and can be identified as exempt vehicles. Those that have been billed already will receive a credit note and will not be held liable for the outstanding amounts. This is the first phase of helping to resolve the problem," said Mona.
HumanIPO reported earlier today South African president Jacob Zuma has said he is concerned about incorrect billing by the South African National Roads Agency Limited (SANRAL) for the controversial e-tolls in Gauteng province.
Last week opposition party the Democratic Alliance (DA) said it had received over 300 hundred e-toll billing complaints from the public since calling for queries to be submitted in order to be forwarded to the National Consumer Commission (NCC), which has said it will take up complaints.
Image courtesy of Shutterstock.