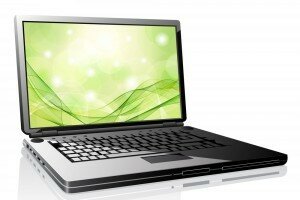 Kenya's Ministry of Education has awarded the tender for the supply of devices for the government's flagship laptops for schools programme to Indian firm Olive Telecommunications, in spite of reports suggesting the firm did not mean the tender requirements.
Olive will supply the laptops at a cost of KSh24.6 billion (US$286 million), which cabinet secretary Jacob Kaimenyi said was the lowest bid of the three firms shortlisted for the re-advertised tender, beating Haier Electrical Appliances Corporation Limited and Hewlett-Packard (HP) to the contract.
"It is possible to award a tender to a company that claims to have an office yet it doesn't even exist. To find a company that doesn't even have the capability from a technical perspective. The result of our evaluation indicates that Olive Telecommunication PVT Limited is the lowest and most advantageous bidder," Kaimenyi told journalists.
The contract was awarded despite media reports last month Olive broke the rules of the tender process, which required bidders to be manufacturers of the devices. The Indian firm contracts Chinese firm New Century Optronics to manufacture to its devices, and then brands them itself, only adding computers to its list of products after it was shortlisted by the Kenyan government, according to the reports.
Kaimenyi denied these claims.
"We don't make decisions on claims, on rumours; it is not advisable. This company has the capacity and the capability to do exactly what is expected of them away from rumours. Because as a nation we cannot make decisions based on claims," he said.
Olive is now set to distribute 400,000 laptops as part of the first batch before the end of next month, while it will also supply 20,637 laptops for teachers as well as printers and projectors.