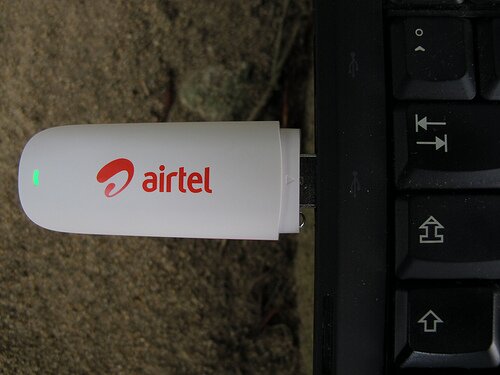 CC image courtesy of hn on Flickr
Airtel Zambia is launching a free life insurance product in partnership with Focus General Insurance Zambia Limited and MicroEnsure, available for all Airtel customers that top up with a minimum of ZMWK10 (US$1.80) every month.
"Airtel Insurance offers Airtel customers life insurance with benefits increasing based on airtime top up amounts," the company said, adding the automatic enrolment feature would have far-reaching implications for the people of Zambia.
"Any Airtel customer resident in Zambia of any age and in any region, will qualify for cover upon topping up with ZMW10 or more every month, making it the most widely accessible insurance cover in Zambia and immediately insuring millions of customers and especially the Zambian people.
"Customers will qualify for this insurance by topping up with as little as K10 each month, and if they increase their monthly top up amounts, they will earn more insurance cover up to ZMW10,000 (US$1,800)."
Airtel Zambia managing director Charity Chanda Lumpa said: "Airtel as a brand has always believed in innovation whilst bringing unique, relevant products and services to its customers in Zambia. We not only want our customers to love our services but also cherish the relationship that we have. With Airtel Insurance, we are providing something that has been unattainable to many Zambians, and we are offering it for free to thank our valuable customers for their continued support even as we simply re-emphasise our deep care for our Zambian communities."
Focus General Insurance Limited managing director Isaac Gunda said: "With Airtel Insurance, Focus General Insurance Limited is proud to make waves in the Zambian market. Insurance in Zambia will never be the same beyond today; but we do not plan to stop here. Focus Insurance is committed to being a pioneer and innovator in the market for Zambians from all walks of life."
MicroEnsure Africa regional director Peter Gross said: "Airtel Insurance is an overnight game-changer for the nation of Zambia. For the first time in Zambia, Airtel is providing life insurance cover for free – and immediately millions of loyal users will benefit. As the global micro insurance leader, MicroEnsure is proud to offer this unprecedented service with Airtel and Focus."
It is the latest venture into insurance for Airtel in Africa. HumanIPO reported in October Airtel Kenya and Pan Africa Life Assurance Limited had entered into a partnership to provide life insurance cover through mobile phones, in an effort to increase the numbers of Kenyans with insurance.
In September, Airtel announced a strategic partnership with MMI Holdings Limited in Africa, an insurance-based financial services company, that would see its mobile money customers access insurance and micro savings services.