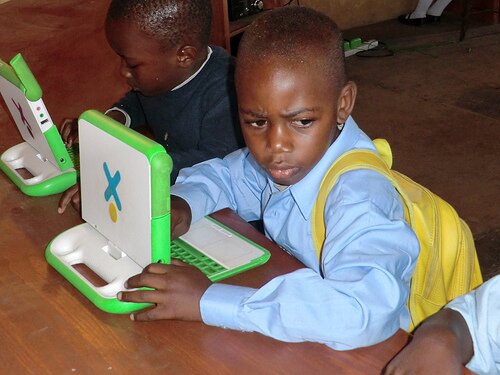 CC image courtesy of Lubuto Library Project on Flickr
Kenya's Parliamentary Committee on Education has criticised the awarding of the tender for the supply of devices for the government's flagship laptops for schools project and said the project should be delayed, though the government has vowed to press on with implementation
HumanIPO reported last week parliament had begun investigating the tender for the supply of 1.3 million laptops, which was awarded to Olive Telecommunications despite media reports last month Olive broke the rules of the tender process which required bidders to be manufacturers of the devices.
While speaking to journalists over the weekend the committee cited a number of issues that should force the ministry to suspend the project, among them security, infrastructure, lack of power and the controversial tendering process, with the committee holding Olive should not have been awarded the tender because it is not an 'Original Equipment Manufacturer'.
"The Ministry of Education must suspend any attempt to execute any contractual obligations to the awarded firms until all the issues raised have adequately, satisfactorily and sufficiently been addressed," said Sabina Chege, chair of the Parliamentary Committee on Education.
The procurement process was already been delayed once, while Hewlett-Packard (HP), one of the main contenders, has since petitioned the Public Procurement Complaints and the Review and Appeals Board over the decision to award the tender to Olive.
Despite this, the government has said the project will continue, and that 4,000 schools already have power to enable this while the rest will use solar energy.
According to the permanent secretary at the Ministry of Education Dr Bello Kipsang, so far there are 72,000 teachers trained in ICT and all of them have ICT competence.