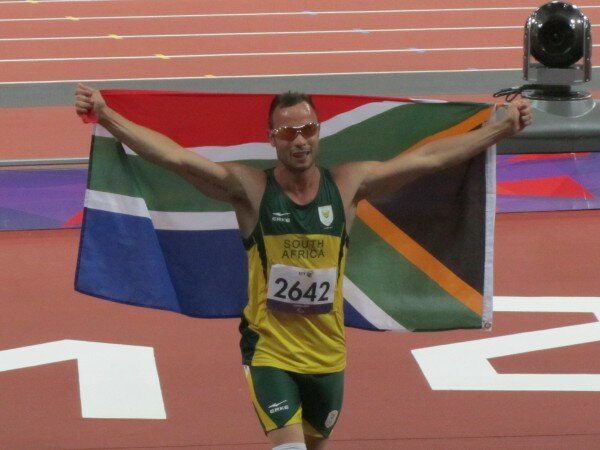 Oscar Pistorius (CC image courtesy of Chrishmt0423 on Flickr)
The media team of South African paralympian Oscar Pistorius has launched a new Twitter handle, @OscarHardTruth, to keep fans up to date with his murder trial, which begins on March 3.
The Oscar Pistorius official Twitter handle yesterday told fans to follow the new handle, to stay up to date with "truths the trial and those involved".
"This platform, along with the website, will become the key outlet for information," Pistorius' spokesperson Anneliese Burgess said.
Responses to the new handle have been varied, ranging from supportive to dismissive of the man who has already admitted the killing, although claiming it was accidental.
@OscarHardTruth said the Twitter feed would be dedicated to conveying factual information as the trial progresses.
HumanIPO reported last week interest in the Pistorius trial has been great, with the trial judge last week hearing submissions on whether or not the trial should be broadcast live. Unable to reach an immediate decision, the judge is due to announce whether the trial will be televised tomorrow.
Meanwhile, MultiChoice announced it will launch a bespoke pop-up DStv channel dedicated to coverage of the trial, which will also feature exclusive interviews, profiles and analysis.
Social media channels have tended to be dominated by Pistorius when events regarding his murder trial take place, #oscarpistorius having taken over Twitter last March when the athlete's bail conditions were eased.
The Pistorius family has spoken out about the social media commentary surrounding the case, saying the "disregard" to the grief the family is feeling being shown by many commenting is "troubling".
A legal expert has also suggested certain Tweets regarding the case could be defamatory, as Pistorius has not yet been found guilty and as such those tweeting conclusions about his guilt could face legal action.