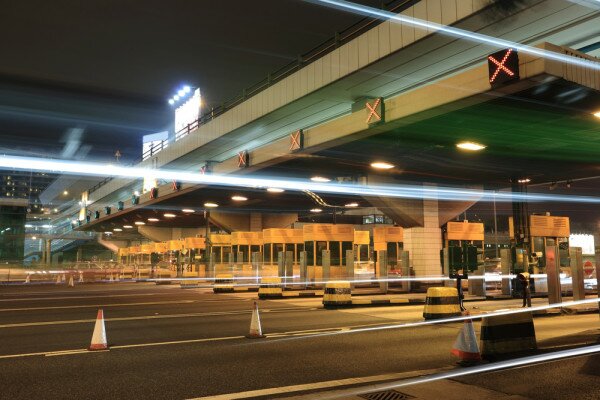 South Africa's Opposition to Urban Tolling Alliance (OUTA) has released a 15,000-word research report into e-tolling, calling for the controversial policy to be suspended immediately.
The report, entitled "E-Tolling at an Impasse: Transcending the Mess in Gauteng", clams to "bring to light the fatal flaws, inconsistencies, absurdities and blatant lack of integrity in the e-tolling decision".
Co-authored by OUTA chair Wayne Duvenage and spokesperson John Clarke, the report calls for the suspension of e-tolling, and suggests instead the fuel levy be raised in order to increase revenues for the South African National Roads Agency Limited (SANRAL).
It also calls for a multilateral and multi-party working group of government, business, labour and civil society representatives to examine further options for fundraising, and suggests the gantries set up for e-tolling remain in place, loaned to the Gauteng Provincial Traffic Authorities for use for traffic monitoring and law enforcement.
"Even though it is hard hitting, we have tried to be intellectually honest to generate light rather than stoke more heat" said Clarke. "It rigorously interrogates the Gauteng Open Road Tolling (GORT) rationale in the light of international case studies and benchmarks for success."
OUTA said it has sent the report to transport minister Dipuo Peters and Ruth Bhengu, chair of the Parliamentary Portfolio Committee on Transport, urging them to now respond with "political courage".
Duvenage said e-tolling has the potential to become a far greater scandal than anything else currently burdening the present administration.
"We have written it to educate ordinary members of the public, not only academics, journalists and government officials, on a number of pertinent insights and issues related to the e-tolling debacle," he said.
"This is not a manicured propaganda exercise. It is a serious effort to transcend the mess and find a way out what we believe is deep impasse that SANRAL executives have led us into."
OUTA has opposed e-tolling since the outset of the initiative, and has also previously called on government to scrap the policy.
HumanIPO reported in December OUTA accused SANRAL of fabricating data on how many road users had signed up for e-tags, prompting repeated denials of the allegations by SANRAL.
Image courtesy of Shutterstock.