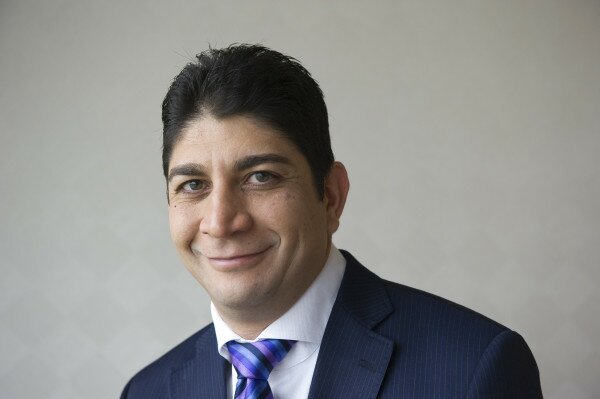 South Africa's leading operator Vodacom supports the lowering of mobile termination rates (MTRs), but had to launch legal action against the Independent Communications Authority of South Africa (ICASA) because the regulator did not follow legal procedures in deciding on new regulations, according to chief executive officer (CEO) Shameel Joosub.
HumanIPO reported earlier this week Vodacom had followed rival MTN in launching legal proceedings against ICASA over the new MTR regulations, which provide for 50 per cent cuts along with asymmetric costs to the detriment of the larger operators.
In an article written for Business Day, Joosub said ICASA did not conduct a cost study prior to deciding on the new MTRs as required by South African law, with the operator claiming ICASA never asked for the detailed information necessary to conduct such a study.
He said Vodacom supported lowering the cost of communication, but was within its rights to request the regulator follow proper processes as required by law.
"I am going to leap right in here and say up-front that Vodacom supports lower connection fees between the mobile networks, known in industry jargon as mobile termination rates," he wrote. "The only caveat is that the correct process must be followed"
He said regulatory best practice was to conduct a detailed cost study, which is required by South African law, and felt the company was being "entirely reasonable" in expecting these processes to be respected.
"We know that this has not happened because we have not been asked to provide the detailed information necessary to complete this type of study," he wrote.
"On top of this, we were not given sight of whatever model may have been constructed, nor given the chance to comment on it. That we ought to have been consulted is a fundamental requirement under the law. It is also a standard step regulators across the world take to ensure the accuracy, credibility and validity of their models."
The CEO said Vodacom is not opposed to lowering of rates and the cost of communication, but has supported significant reductions to the cost of communications through ZAR30 billion (US$2.8 billion) in infrastructure investments over the past six years, and plans at least ZAR9 billion (US$840 million) spending this year.
"By investing in capacity, we are able to offset lower prices with higher volumes. Crucially, we can do this without negatively affecting network quality," Joosub said.
According to Joosub, Vodacom has decreased its average effective price per minute by 22 per cent in the past year, while in prepaid tariffs the company has achieved 25 per cent cuts in the past year and 50 per cent in the past three years.
Vodacom customers will feel the detriment of the new regulations, both due to the cuts to MTRs and the asymmetric pricing, Joosub said, and the company intends to defend it's customers' "interests" through legal action.
"It is about making sure that the right process is followed and that the rates ultimately imposed are objectively and fairly determined," he said.
"Indeed, I would like to reiterate our previous proposal to the industry regulator that interim cuts are implemented immediately. If it agrees, we then have some breathing space to calmly and thoroughly deal with the process issues that are holding things up."