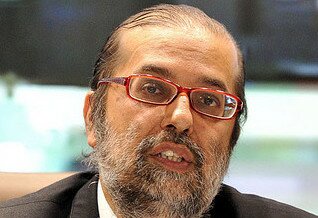 CC image courtesy of GovernmentZA on Flickr.
The South African Department of Communications (DoC) today announced the launch of a National Broadband Advisory Council (NBAC) to advise and support the communications minister in the implementation of the country's broadband policy.
HumanIPO reported in December communications minister Yunus Carrim gazetted the new broadband policy, dubbed "South Africa Connect", aiming to provide a road map for the fulfilment of the government's target to achieve 100 per cent internet penetration by 2020 and fuel economic growth and job creation.
Carrim said the Council has been formed to ensure faster progress on broadband rollout.
"We have an excellent team in the Council and their advice will assist in rolling out broadband faster and more effectively," said Carrim.
"We need to move faster, with greater cooperation of the stakeholders, to deliver broadband."
The NBAC is to be made up of independent technical experts, business representatives, trade unions and members of civil society.
President of the Council for Scientific and Industrial Research (CSIR) Dr Sibusiso Sibisi is appointed chairperson of NBAC, while Professor Alison Gillwald, director of Research ICT Africa, will be deputy chairperson.
"It is critical that we focus on how to implement South Africa Connect," said Sibisi.
"We see our role as enabling South Africa to develop a competitive economy that encourages innovation and attracts investment through broadband."
Other members of the Council include Professor Sunil Maharaj, Mandla Msimang, Arthur Goldstuck, Bernie Fanaroff, Mlamli Booi, Geoffrey Qhena, Professor Jyoti Mistry, and Jesse Maluleke.
The DoC also gave a progress update on South Africa Connect since its launch in December, saying 782 schools have been provided with computers to date, while a new e-skills training institute – the Ikamva National eSkills Institute (iNeSI) – was also launched two weeks ago.