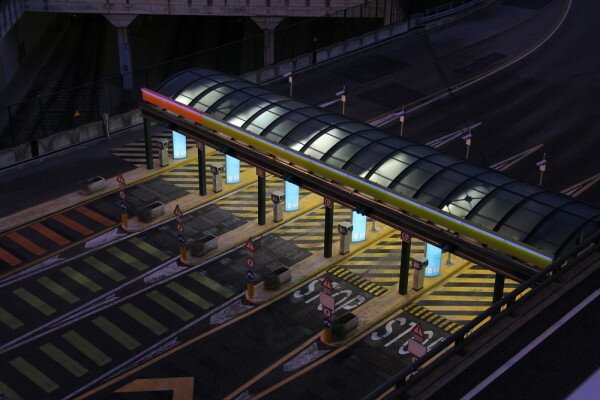 Justice Project South Africa (JPSA) has told South African National Roads Agency Limited (SANRAL) representatives to stop lying about the number of registered e-toll users, saying its advertising campaigns do not align with the truth.
The latest court case challenging the controversial e-tolling system ended yesterday, with South African opposition party the Democratic Alliance (DA) now facing a two-week wait to find out if it has been successful.
SANRAL's figures on registered e-tag users have been the source of debate, with the Opposition to Urban Tolling Alliance (OUTA) accusing SANRAL on a number of occasions of fabricating its data, prompting repeated denials of the allegations by the state-owned agency.
SANRAL's latest claim is that the number of registered users topped 1.2 million by February 28, though minister of transport Dipuo Peters claimed on January 31 that 912,048 users had been registered.
"It is very difficult, if not impossible to believe that more than 287,952 new registrations would have taken place in the 28 days in February, especially in light of the fact that SANRAL's repeated claims that around 35,000 registrations take place a week," said Howard Dembovsky, chairperson of JPSA.
"A figure of more than 10,000 registrations per day, every single day in the month of February, is simply too difficult to swallow, no matter how SANRAL chooses to spin it."
The JPSA said Peters claimed between 22 and 28 per cent of Gauteng motorists were registered, indicating that between 72 and 78 per cent of road users are not.
"The time for SANRAL to stop overtly lying to the public has long since passed, as has the time for them to face reality and understand that no matter how many times a lie is repeated, it remains a lie. The people of Gauteng and South Africa do not need 'to raise their IQ'. They are not stupid – no matter what Vusi Mona, Nazir Alli and SANRAL wish to call them or suggest they do," said Dembovsky.
Dembovsky was referring to comments made by SANRAL spokesperson Mona on a radio show, for which SANRAL later apologised.
Image courtesy of Shutterstock