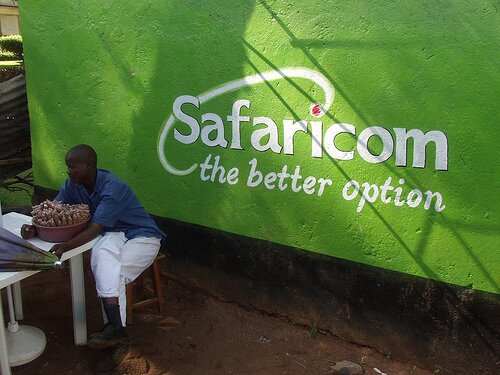 CC image coutersy of rogiro on Flickr
The impending exit from the Kenyan market of third operator yuMobile, and the likelihood it will be followed out of the East African country by Orange, looks set to leave market leader Safaricom in an unassailable position, but also poses a threat to service quality and competition.
HumanIPO reported last week Safaricom and Airtel look set to complete the purchase of yuMobile from Essar Telkom for KSh8 billion (US$93 million), with Safaricom taking over yuMobile's existing infrastructure and 130 employees, while Airtel will acquire the company's mobile prefix.
The proposed buyout is awaiting approval from the Communications Commission of Kenya (CCK) and the Competition Authority of Kenya (CAK).
The news of Essar's planned exit from Kenya was accompanied by news French mobile operator Orange is considering whether to continue operations in Kenya and Uganda or to make a swift exit from the region, meaning the number of operators in Kenya could effectively be halved in the space of months.
yuMobile and Orange are far off the pace in the market compared to Airtel and Safaricom, with a combined total of five million mobile subscribers, making up 15.9 per cent of Kenya's 31.3 million subscribers. Should they both choose to exit the market, the reasons would be clear. yuMobile subscribers fell 7.8 per cent between September 2012 and September 2013, while Orange saw subscribers fall by a huge 28.6 per cent in the same period. Both have little or no chance of increasing or even maintaining their share at the expense of titans like Safaricom and Airtel.
Yet the exits would leave the Kenyan telecoms landscape dramatically altered. Only Safaricom and Airtel – who currently jointly have 84.1 per cent of subscribers – would remain, making the market a duopoly. The two largest operators would hoover up the customers of yu and Orange – it is not unimaginable Safaricom and Airtel are already considering their options in terms of an Orange acquisition – and be left to themselves to claim new subscribers in the rapidly growing sector.
Safaricom is the big winner, having managed to prevent the two operators from making a sizeable dent in its market share while also holding off the challenge of Airtel, which has performed poorly in Kenya. The exits leave it in a position that looks unassailable.
Consumers could also suffer from the loss of competition in the market.
One effect yu and Orange did have when they entered the market was to bring down voice call and SMS prices through a price war which raged for a number of months. Such price battles ended long ago, and would surely become permanently redundant with only two operators remaining, especially as Airtel has been moving away from its undercutting policy across African markets.
In short, the two exits will limit product and service differentiation – potentially leading to even lower of Quality of Service (QoS) than currently seen – and discourage innovation.
Both the CCK and the CAK should take these issues into account as they consider the merits of the yuMobile acquisition and any future attempt to swallow Orange.