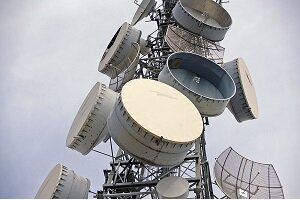 CC image courtesy of Bidgee.
Kenyan mobile operators Safaricom and Airtel have bought Essar Telkom's yuMobile for KSh8 billion (US$93 million), according to a report.
The Daily Nation reported this weekend the mobile operators had met with the Communications Commission of Kenya (CCK) to finalise the deal.
Safaricom will be taking over yuMobile's existing infrastructure and 130 employees, while Airtel will acquire the company's mobile prefix, effectively adding three million subscribers to its network.
HumanIPO reported earlier this year India's Essar would be selling a stake in yuMobile in order to raise funds for widening its footprint and expanding its 3G capabilities.
yuMobile has been experiencing losses of up to KSh25 billion (US$290 million).
In December Essar was reportedly in talks with Airtel, with a deal to be potentially concluded within two to three months, though Essar denied it was looking to exit operations in the East African country.
"Our expectations for Kenya have not changed, our outlook on Kenya has not changed and our commitment to Kenya as a market continues," said yuMobile managing director Madhur Taneja. "We have already invested substantial monies and we will continue doing so."
yuMobile held a 10 per cent market share before the buyout, trailing behind new owners Safaricom and Airtel.
HumanIPO reported last week a group of Essar employees had gone to court seeking an order to prevent Taneja from travelling to stop him from fleeing the country before he finalises an alleged retrenchment plan with them.