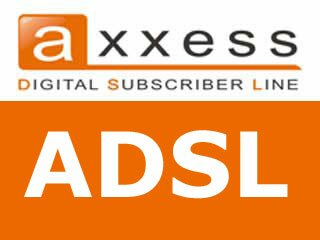 South African internet service provider (ISP) Axxess has announced it will cut its prepaid ADSL prices, from ZAR29 (US$2.65) to ZAR9 (US$0.80) a gigabyte, just a week after it reduced its capped ADSL top-up rates.
"As always, our Prepaid Gigs are unshaped, and you can run up to 10 concurrent connections on your account. Another plus point is that these Gigs roll over for three years. In other words, if you don't use it – you won't lose it," the company said.
The company also announced its 4-for-1 Prepaid Voucher promotion, offering consumers four times as much data.
HumanIPO reported last week the ISP reduced its capped top-up rates from ZAR19 (US$1.70) to ZAR7 (US$0.60) per gigabyte.
South Africa has seen a series of price reductions in the ADSL arena, with Afrihost announced last week the decrease in its capped top ups as well as halving its unshaped internet offering.