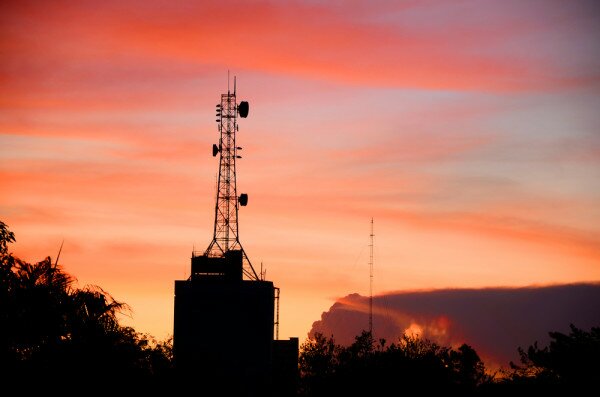 Fines imposed by the Nigerian Communications Commission on telecoms operators have the aim of compelling the companies to improve their quality of service (QoS), according to Eugene Juwah, vice chairman of the commission.
HumanIPO reported earlier this month Nigerian telecoms operators MTN, Globacom and Airtel had paid a total of NGN647.5 million (US$4 million) in fines imposed on them by the NCC for breaching key performance indicators (KPIs) and providing poor quality of service for the month of January this year.
Juwah said at the NCC Day at the Abuja Centenary Trade Fair organised by the Abuja Chambers of Commerce, Industry, Mines and Agriculture (ABUCCIMA): "The idea of such a painful sanction is to make them improve on the quality of their service. However, the service providers face other challenges that we need to be aware of like their inability to deploy infrastructure, which affects quality of service being provided."
On calls for the commission to share the fine collected from the companies with telecoms subscribers, he said the law setting up the commission does not empower it to do so.
"There is nothing in our law that has empowers NCC to share money which is paid as penalty. It is just like someone who is fined by a court of law. They don't give the money to the plaintiff; the money is paid into government coffers," he said.
He said telecoms companies could reward subscribers with airtime but that does not guarantee they will improve their service quality
Juwah also expressed optimism the country is set to witness a revolution in broadband because of the recently launched Open Access Model (OAM).
"We [NCC] have concluded arrangements to license seven infrastructure companies to provide open access for broadband deployment before the end of the year. What we have witnessed is a revolution of voice, what is coming is a revolution of data," he said.
He said Right of Way (RoW) is a major setback to the growth of the sector in Nigeria.
"In the past two years, no new base station has been built in the Federal Capital Territory (FCT), because of issues like Right of Ways (RoW) and also approval for them to build base stations."
Image courtesy of Shutterstock.