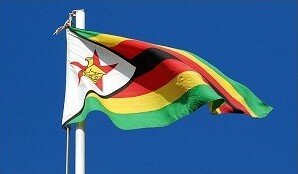 CC image courtesy of Harvey Barrison.
Zimbabwean whistleblower Baba Jukwa has said two journalists allegedly outed as being responsible for his popular Facebook page have been "framed", and vowed to carry on posting in the interests of his country.
HumanIPO reported earlier this month two South Africa-based Zimbabwean freelance journalists denied links to Baba Jukwa after anonymous hackers claimed via a YouTube video to have outed the whistleblower and his sidekick as Mxolisi Ncube and Mkhululi Chimoio.
Baba Jukwa – whose Facebook page has 405,000 "likes" – first sprang to prominence in the run-up to last year's Zimbabwean elections, providing daily revelations on the malpractice of the country's leaders and prompting president Robert Mugabe to place a US$330,000 ransom on his head.
Responding to questions from HumanIPO via his Facebook page, Baba Jukwa said the two journalists had been framed and that the alleged outing would not impact upon his posting.
"I am Baba Jukwa, I don't know the people you talking about. Let them be arrested and then you will see try they were arrested for nothing," he said.
"Take the provided evidence you will see it's just a framing game nothing more. Check YouTube and documents, you will be shocked why Zim media is quiet on Zanu lies through the Herald and associates."
Baba Jukwa said the two reporters were unlucky to be caught between the Zimbabwean government and their publisher, as their newspaper has been critical of the ruling party.
"It is power struggles at Zanu, where Jonathan Moyo wants to take power, so journalists are framed as they did stories I publicised."
He vowed to continue posting from his "Harare offices".
"I am cleansing my country hence I love my job. This is the people's platform it belongs to the people and it is the people. The people speak and the rulers tremble, shaking in freezing fear, asijiki!"