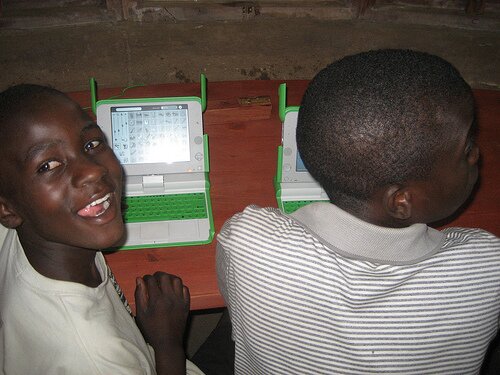 CC image courtesy of Lubuto Library Project on Flickr
The Kenyan government has diverted funds for the country's laptops for schools programme to help pay KSh1.4 billion (US$16 million) to two companies associated with the Anglo Leasing scam.
The Standard reports National Treasury cabinet secretary Henry Rotich told journalists projects like the laptops ones that had not yet been implemented had seen funds diverted to pay two companies owned by Anura Pereira over the supply of VSAT communications equipment to the Posta Corporation of Kenya.
"We had to reallocate other resources from some projects which had not yet been implemented such as the laptop project and many others," Rotich said.
"We are going to regularise that expenditure in the supplementary budget two. We have already finished supplementary budget one. I think it was prudent for us to pay now and avoid interests and penalties of KSh260,000 (US$3,000) per day."
The Jubilee government's flagship laptops pr0ject has been mired in controversy and allegations of corruption, with the tender now having been cancelled twice.
Indian firm Olive Telecommunications has gone to court to appeal against a ruling by the Public Procurement Administrative Review Board (PPARB) revoking the award of the tender to company, while the tender was previously cancelled following "astronomical" figures being quoted by various bidders.