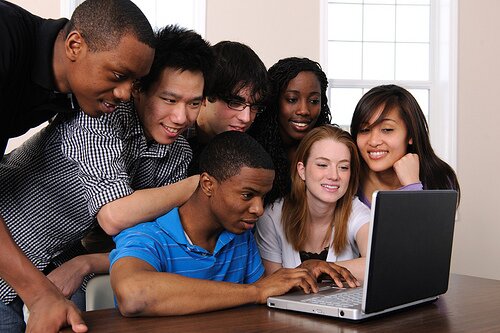 CC image courtesy of Davanti Digital on Flickr
Kenyan startup Buymore is offering students discounts on their favourite brands and merchants through an electronic card, and has signed up 20 stores for the programme so far.
HumanIPO reported last month Buymore was named a finalist for this year's edition of the PIVOT East conference to be held in Nairobi on June 24 and 25, and will benefit from training, coaching and mentorship in the run up to the conference.
Tony Kuchio, business lead at Buymore, told HumanIPO the company, which was founded last October and is incubated at @iBiz Africa at Strathmore University in Nairobi, was looking to allow students to access better quality services while offering merchants better marketing opportunities.
Students generally don't have money, they don't earn a salary, they rely mostly on their parents, guardians or school loans to be able to make ends meet," he said. "Yet the market charges them the same price for goods and services as people who are working. This means that more often than not – due to the high market prices – they have to settle for products and services that are of lesser quality."
Kuchio said Buymore also assisted merchants and brands, who have no proven formula for reaching out specifically to students and as a result often ignore them.
"This in turn means they fail to secure their future customers, they fail to tap into the sheer mass of students that opt to settle for competition that offers lesser value, and in turn fail to seize the opportunity of these students purchasing their products and services which offers immediate returns."
Buymore, which has received seed funding from an unnamed European investor and is gearing up for another round, makes money through a subscription fee charged to a student for the discount card, and already has 20 merchants signed up on the platform.
"We have signed up 20 merchants, 12 of whom are active and the other eight set to go live in July when a majority of students get back to school," Kuchio said.
He said the company was working towards scaling card solutions for graduates, while it was also targeting the wider East African market before moving to other parts of Africa.
"We exist to create a revolution. We exist to make a difference. Our vision is to "make the world a cheaper place for students". With the entire continent on the horizon of monumental shift change in the tech space, there is no limit."