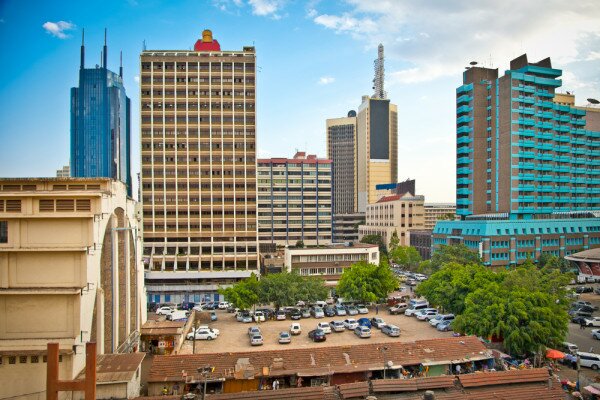 For a good seven years now, it has been fashionable to refer to the coming of Kenya in terms of African innovation, and how the East African nation is outstripping the more economically powerful South Africa when it comes to technological entrepreneurship.
This impression is largely based on the staggering success of Kenyan innovations M-Pesa and Ushahidi, the formation of an apparently vast number of hubs in Nairobi such as the iHub, m:lab and 88mph, and the seemingly dedicated support the sector receives from the government, most notably in the form of Konza Techno City.
Such perceived success has been used as a stick with which to beat South Africa, its government and its entrepreneurs both by Kenyans and by South Africans themselves. It has become the norm for reporters from the likes of Reuters, the BBC and the Guardian to visit Ngong Road in Nairobi and drool over Kenya's exciting hubs. Such visitors are more rare in Johannesburg and Cape Town. "Silicon Savannah" is much more loudly heralded than "Silicon Cape".
Yet how true does this impression hold? M-Pesa and Ushahidi were developments of truly global importance, yes, but what has Kenya produced since? Do South African firms such as Mxit and Takealot not deserve equal recognition? Didn't recent World Bank research say South Africa has twice as many tech hubs as any other African country? Isn't the Western Cape government doing as much as, if not more than, the Kenyan government in boosting innovation? Even if South Africa has fewer startups, doesn't it have better ones?
Speaking to HumanIPO, a number of experts agreed. Mark Kaigwa, founder of Nendo, said though Kenya had thus far outstripped South Africa in PR, there was nothing to say it would remain this way for long.
"We're at a critical point in finding the soul and source of what Kenya's 'Silicon Savannah' will be," Kaigwa said. "True we're the home of M-Pesa and Ushahidi but 2014 will be a big year for the country as far as big technology bets are concerned, either we take up the lead and make it entirely clear that we are who we say we are or we may very well lose out as the smoke clears and we find we were just where lightning happened to strike twice."
Nikolai Barnwell, programme manager in Nairobi for 88mph, which incidentally will be taking a break from investing in Kenya this year, said Kenya "has definitely surpassed South Africa in terms of hype", though this obscures the real truth.
"In terms of actual companies, actual size of the industry, real hard talent, I'd say Kenya is still far behind," he said. "The Kenyan market is also still much smaller than South Africa. Much less money in corporates, advertising spend…"
Reza Handley-Namavar, co-founder of Dream Mobile, thinks "better marketing" has led to the perception Kenya is ahead of the game.
"You have more talented young founders but less resourced. The environment is more difficult because its even more difficult to monetise your products, much less get downloads in Kenya," he said.
South African Alan Knott-Craig Jr, founder of Project Isizwe, agrees it is marketing-related. "We've fallen behind in telling our story, but in terms of actual substance I think we're ahead," he said.
However, even if we accept that Kenya does not lead South Africa in terms of innovation as many would have us believe, that is not to say it cannot do so in the future. Jeremy Hodara, managing director of Africa Internet Holding (AIH), is a believer the East African nation is catching up.
"At this stage, Kenya is still a challenger but is getting closer every day to more established locations for tech startups," he said. "The market is not quite as big as in South Africa and fewer people have computers, but on the other hand, mobile phone use is well above the African average. Entrepreneurs have made the most of what others may consider to be problems, creating tech hubs where they exchange ideas and develop ventures that respond to local demand."
The perception seems to be that, whoever leads at present, both countries have more to do, South Africa in terms of creating a success story of its own to rival the likes of M-Pesa and Ushahidi, and Kenya in terms of proving these successes were not flukes but rather a sign of things to come. For now, marketing seems to be the clincher, and it is up to startups in both countries to provide the substance.
Image courtesy of Shutterstock