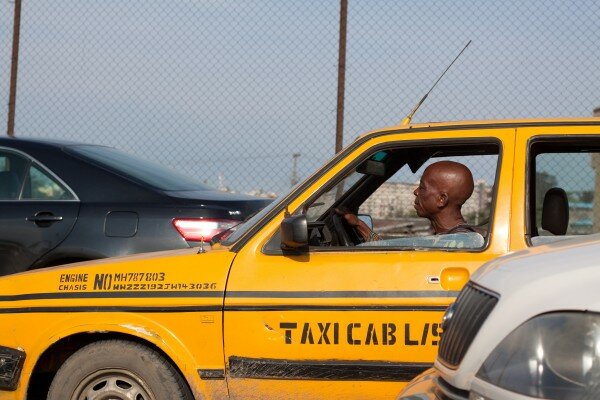 CC image courtesy of Goya Bauwens, on Flickr.
A year ago, competition in South Africa's taxi app market seemed to be hotting up. Now, with the launch of uberX, it seems competitors have it all to do to stop the global titan from wrapping up both ends of the market.
Uber has been in the news lately over events in Europe, where thousands of taxi drivers in major cities protested against it. All is quiet – so far – in South Africa, but the launch of the low-cost uberX marks Uber's biggest African play yet.
Until last week, Uber was primarily competing at the upper end of the market, with its uberBLACK cars providing chauffeured luxury for users willing to pay that little bit extra. With uberX, the company is going head-to-head with traditional taxi companies, and undercutting them at that.
Uber's financial muscle certainly helps in this case. The company has a valuation of US$18 billion and investment from the likes of Google and Goldman Sachs. It brings this to bear when launching in a new city, offering free rides to first-time users to get them using the service and then keeping prices comparatively low. Uber Cape Town general manager Anthony le Roux told HumanIPO this is where the company uses the majority of its funds.
However, once the launch phase is complete, the company adopts a lean startup strategy. Uber Cape Town still has the staff of three it had at the time of its launch. Costs are kept relatively low, and the company relies on the stickiness of its product to keep people using the service. le Roux says the company intends to keep the prices of uberX at the same price as currently, providing a headache for other taxi firms on cost.
Though it may seem like cannibalisation to some, the strength of servicing both ends of the market simultaneously is that users will never feel the need to go anywhere else. Taking a client out to dinner? Hail an uberBLACK. Need a quick, cheaper fix for a run into town? uberX is there, and cheaper than more traditional taxi companies. Easy.
It is a strategy Uber will soon take to other South African cities, and presumably into other African markets, though it seems in no rush at present. And what if taxi drivers in those cities rebel in the same way those in Europe have done? Uber won't mind. In this case, all publicity is good publicity, and all news reports about protesting drivers will have done is inform people watching the news at home there is a cheaper, easier taxi option out there.
Uber has already claimed one victim in South Africa, with Zapacab set to close, though Snappcab remains. But the company has sent out a clear message of intent by now challenging traditional taxi companies as well. And by combining its fiscal might with startup tightfistedness, it is a battle it intends to win.