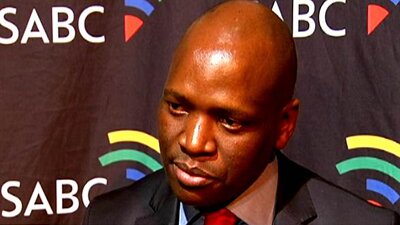 The legal application by South Africa's opposition party the Democratic Alliance (DA) to have the permanent appointment of Hlaudi Motsoeneng to the position of chief operating officer (COO) at state owned broadcaster the South African Broadcasting Corporation (SABC) is to be heard today.
HumanIPO reported in July the DA announced it would launch legal action against the SABC, following the permanent appointment of Motsoeneng as COO – who was previously acting COO.
The permanent appointment came despite the findings of public protector Thuli Madonsela that the initial appointment of Motsoeneng was irregular and based on fraudulent claims by Motsoeneng regarding his qualifications; furthermore, Madonsela found Motsoeneng took multiple irregular salary increases, and engaged in irregular employment practices.
Madonsela called on then communications minister Yunus Carrim to fill the position of COO with a suitably qualified candidate within 90 days; a recommendation which was not adhered to.
The DA application challenging the appointment being heard by the Western Cape High Court today, reports the South African Press Association (SAPA).
Steven Katz appearing on behalf of the DA said the key to the determining the merit of the application rests on whether or not Motsoeneng lied with regard to his education.
According to Katz, Motsoeneng not only lied about his qualifications to secure employment at the SABC, he also lied to the court about these lies.
SAPA reports a crowd of Motsoeneng supporters is protesting outside the court.
HumanIPO reported in July new communications minister Faith Muthambi filed legal papers opposing the DA legal challenge, while the SABC has also opposed the application.