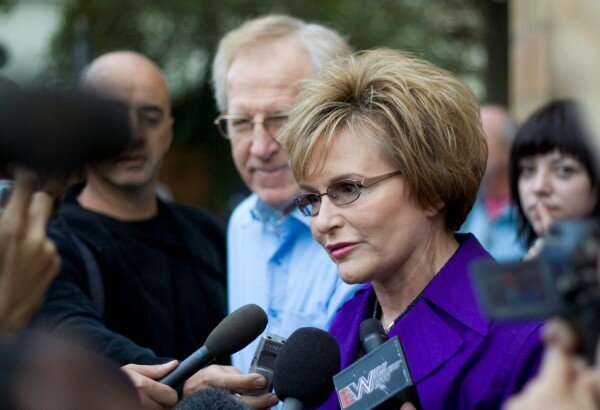 DA leader Helen Zille (CC image courtesy of the Democratic Alliance on Flickr)
South African opposition party the Democratic Alliance (DA) will be taking legal action against the permanent appointment of South African Broadcasting Corporation (SABC) chief operating officer (COO) Hlaudi Motsoeneng.
HumanIPO reported last week Motsoeneng had been appointed to the position of COO permanently, despite calls from numerous parties to have him suspended due to his irregular appointment.
"The process of serving papers on communications minister Faith Muthambi and the SABC board has begun, with the application to be made in the Gauteng High Court," said DA leader Helen Zille.
She said the party believes it has a strong case given the findings by public protector Thuli Madonsela, who reported the COO had lied about his education history and had given himself raises while holding the position.
"Our High Court application seeks to have the appointment of Mr Motsoeneng reviewed and set aside as being irrational," Zille said.
She said the SABC board did not take Madonsela's findings into consideration when making the appointment.
"The only evidence that the board and the Minister applied their mind to the public protector's report was the minister's recent statement that an independent law firm considered the PP Report and 'cleared Mr Motsoeneng of any wrongdoing'," said Zille.
The DA also said that no other candidates were considered for the position, contraty to the policy of the SABC.
"When appointing a person to such a post, it would be necessary to consider a variety of possible candidates in order to find the person best suited. It appears that the board did not perform that exercise. That renders the appointment irrational," Zille said.
The DA said it calls upon parliament to debate and deliberate what it will take to have a state broadcaster that "performs the services demanded of it".