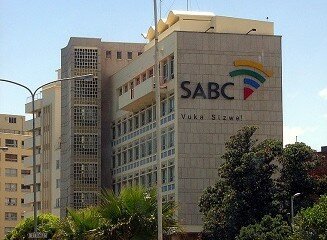 CC image courtesy of Zaian.
Hlaudi Motsoeneng has been permanently appointed chief operating officer (COO) of the South African Broadcasting Corporation (SABC), with opposition party the Democratic Alliance (DA) describing it as a "dark day for democracy".
The announcement that Motsoeneng was to be made a permanent fixture at the state broadcaster was made yesterday by communications minister Faith Muthambi on SABC radio news.
"After careful considerations and in the exercise of my discretion in terms of the Broadcasting Act read in conjunction with the Shareholder's Compact and the Articles of Association, I have duly accepted the recommendations of the board and accordingly confirmed the appointment of Hlaudi Motsoeneng as the chief operations officer," Muthambi said.
However, DA shadow minister of communications Gavin Davis has said the appointment serves as a "mandate to continue his reign of terror at the public broadcaster".
"We can expect more surveillance and purging of SABC staff, more clampdowns on editorial independence and more "happy news" that reflects positively on the governing party," Davis said.
Public protector Thuli Madonsela brought to light earlier this year Motsoeneng had lied about his education and given himself irregular pay increases, suggesting the public broadcaster appoint a new COO within 90 days.
"It is unlikely that this is the appointment she had in mind," Davis said.
Last month the DA demanded Motsoeneng be suspended after no progress had been made appointing a new COO.
The SABC responded by saying it had no basis to suspend him as he had been performing well in his role.
The controversial figure made headlines recently by saying journalists should be issued with licences in order to practice in South Africa, adding that reporters only cover corruption because the country is run by Black people.
He also allegedly accepted a gift wife, along with a cow and a calf, from Venda elders, sparking outrage from gender groups.