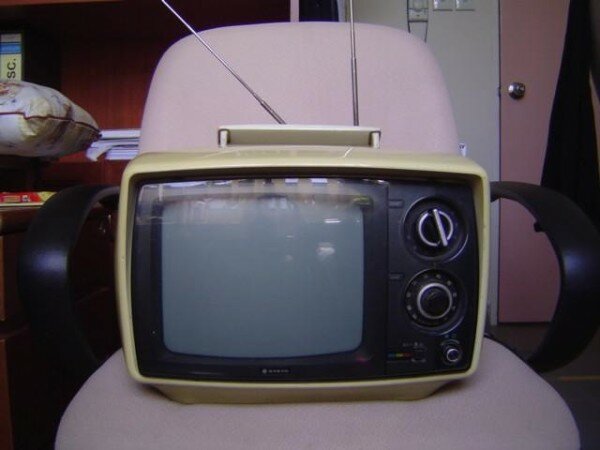 CC image courtesy of Hana Kirana.
High court judge Isaac Lenaola has pushed the case brought by the Consumer Federation of Kenya (COFEK) against the Communications Commission of Kenya (CCK), which demands a uniform digital migration date is set in 2014, back until September 19, 2013.
COFEK will be asking the court to force the regulator to alter its digital migration timetable which currently begins with Nairobi having its analogue signal switched off on December 13, 2013, and ends with the rest of the country following suit by June 2014.
The consumer lobby group wants just one uniform date for the whole country to be in June, rather than a phased switch off.
COFEK, in its petitions, is asking the judge to grant conservatory orders stopping the regulator from switching off analogue television transmission in Nairobi and any other part of the country until the determination of the application.
Through its lawyers, Karauka & Co Advocates, COFEK argues that the planned three phase switch off is discriminatory and unconstitutional hence the call for a uniform switch off.
The lobby group further argues that the December deadline is too near and would be harsh on parents taking students back to school in January, as such a switch off would make it hard for Kenyans to follow important national developments such as devolution.
"While the respondents claim, without evidence, that so far 500,000 set boxes have been sold in Nairobi, there is no similar evidence and goodwill to demonstrate that the over 3,500,000 remaining television owners will purchase the compulsory and prescribed gadgets," COFEK argues on its petition.
Just as in an earlier petition in December, 2012, COFEK said there is no legal, economic or moral basis for the respondents to switch off analogue broadcasting before the internationally set deadline of 2015, while accusing the state of failing to ensure that set-top boxes are sold for a maximum of KSh2,000 (US$22.80) or financing models be put into place.
The case also mentions the lack of availability of various channels on some platforms, saying a move to switch off analogue broadcasting would deny Kenyans the right to information.
Should the court go ahead and grant COFEK its prayers this will be the 3rd time that the switch off will have been postponed following the decision in December last year and September 2013.
Kenya is now behind its neighbours in the migration process Tanzania and Sudan, while in Uganda and Rwanda the process is expected to commence the switch off later in the year.
These legal battles have thrown the date into uncertainity and created a feeling that the country might eventually miss the global deadline set for June 17, 2015.