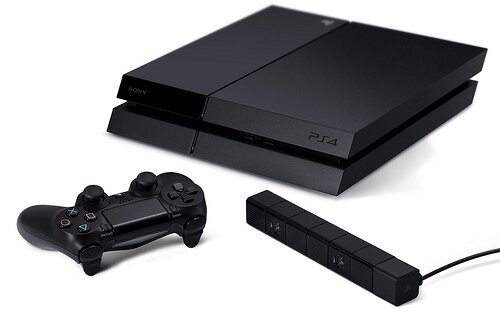 CC image courtesy of The Chronicles of X on Flickr
Sony has revealed it has received more than one million pre-orders globally for its PlayStation 4 (PS4) gaming console.
Andrew House, chief executive of Sony Computer Entertainment (SCE), said the console will be on sale from November 15, in North America with European sales to start from November 29.
"The response we have received is nothing short of incredible," House said.
He added the console will be available in 32 countries during the holiday season.
Sony has put a US$399 price tag on the console, US$100 less than its rival, Microsoft's Xbox One.
Microsoft said it will start selling its latest console at some point in November, intensifying competition ahead of the year-end holidays.
Chris Lewis, Microsoft Europe's vice president, said pre-orders for the Xbox One were "unprecedented", but declined to give more details.
The new Xbox One was unveiled in May, after rumours circulated saying the next Xbox, codenamed Durango, would be called "Xbox Infinity".
Recent news regarding the PS4 show the console is ranked as one of the top selling game consoles of 2013 on the Amazon top-sellers list.
This seems to have been curtailed by Microsoft's plan which would have seen gamers pay a fee to reactivate used games on their Xbox One, but Microsoft later performed a U-turn on its maligned plans to ban the sharing of games.
Sony's lower price will also have boosted its pre-orders compared to the Xbox.
Microsoft will be charging US$60 to activate an Xbox Live Gold account while recording and sharing of gameplay videos, finding gaming opponents and Skype calls will be charged as well.
As the new consoles hit the market Sony said that there will be a price drop for its previous gaming consoles Playstation 3 and Playstation Vita.