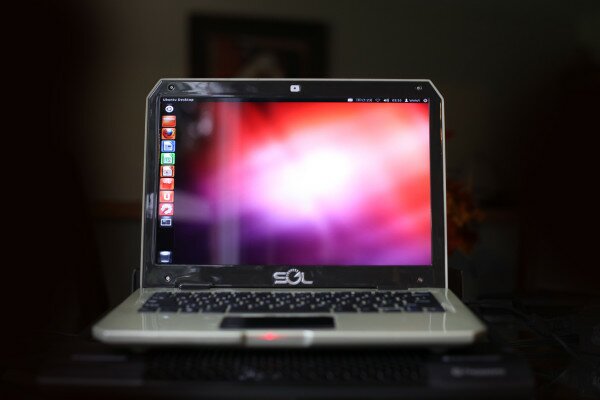 Canadian communications company WeWi is negotiating with African governments to equip educational institutions with technology tools for the promotion of learning on the continent.
Currently targeting Ghana, Kenya and Nigeria, WeWi is working with education ministers and internet service providers (ISPs), planning equipment delivery and scheduling training for educators on the continent.
HumanIPO reported last week on WeWi's release of solar-powered laptops (SOLs) to Africa as its first priority.
Speaking to HumanIPO, David Snir, founder of WeWi, said: "The rest of the world will have to wait."
In the process of signing up partners for sales support and also offering training by officials from its headquarters in Canada, WeWi is also working with non-governmental organisations and other governmental agencies to continue the work with educational programmes.
"It is a huge continent…and we don't just want to drop the laptops and carry on," he said.
Complementary to SOLs, the Syllabus Tracking, Assessment & Reporting System (S.T.A.R.) network software is an all encompassing software solution for ministries of education to track national progress in education.
It will offer a combined e-learning and school management solutions to educational institutions and serve as an educational portal to students, also offering national analytics and acting as a syllabus delivery system.
"The online course, having the capacity to accommodate international students from around the world truly shows the purpose of the internet. Students will not only be educated on coursework, but will also learn how to communicate, trade and co-operate on a global scale," he added.
Snir explained WeWi's belief of the importance of education with "very large social returns".
Ongoing negotiations with regional internet providers will also assure broadband connection for SOL users.
"Laptops are phenomenal for education," Snir said.
The software and laptops will be offered to ministries of education in African countries at an affordable price, with the intention to make the equipment available for free for students.
"Equal education opportunities in Africa will open up the possibilities of online trade with North America and Europe to everyone on the continent," Snir said.
The aim is to create and assist a self-sustainable sector for continual development by establishing presence in Africa for best buying offers and user experience.
"Inspiring people and bringing technology to use with the computer will offer progress for innovation in Africa to be fully developed with a large tech sector," Snir said.
"We know there are a lot of talented people in Africa, they just need the right tools for the tech sector to be flourishing."
WeWi is also planning to launch an enhanced version of SOL, namely SOL X.
SOL X will be aimed at government, military and health services with a robust design, but also an accessible consumer product.
HumanIPO reported earlier this month the Kenyan government had gone to tender for the supply of equipment for its one laptop, per child policy.
Snir said: "We've seen it and have read through it. SOLs are definitely up to and surpass the specs and we believe anyone using them will have an advantage."
WeWi and SOL projects on the rest of the continent are also planned once the successful establishment of initial target countries is accomplished.