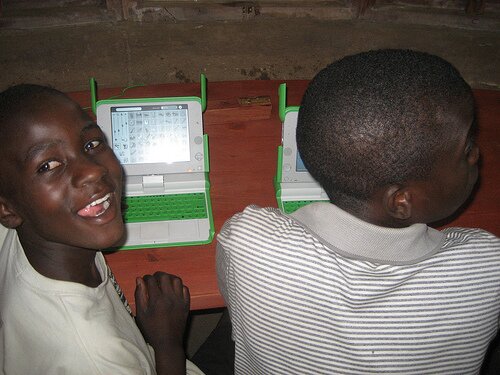 CC image courtesy of Lubuto Library Project on Flickr
Kenya's government will only be acting fair by including the private sector, which holds almost a half of the school-going population, in its grand laptop project.
Jacob Kaimenyi, education cabinet secretary, says the KSh53 billion (US$606 million) laptop project roll out is a strategic and deliberate move by the government to address access, equity and quality of education in Kenya.
Having faced vast opposition from all sectors concerned, the state is still committed to see students educated in ICT from a tender age.
Kenya Private Schools Association (KEPSA) boss Peter Ndoro has reached out to the government to assist them in purchasing the laptops at subsidised prices, which makes sense considering the project is for the good of Kenya's education sector.
It is a great idea, but the problem is that the private schools will be financially hard pressed to roll out this project.
The mention of parents shouldering the purchase of laptops in private schools does not sit well with the majority, since having secured a place for their children in the schools does not necessarily mean they have deep pockets.
With low incomes, they consolidate their earnings to take their children to affordable private schools for quality education.
The government should review its flagship project to accommodate the private sector to fully implement the intended objectives countrywide, as well as totally embrace responsibility, therefore scrapping the financial involvement of parents in the project.