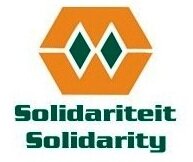 South African union Solidarity has re-approached part state-owned operator Telkom about employee salaries, with continued disgruntlement amongst workers.
HumanIPO reported last month on Telkom's failure to follow through on proposed payment agreements.
Telkom has admitted to outstanding payments, followed by revelations of big salaries for top-level staff while regular employees struggle to make ends meet.
Marius Croucamp, spokesperson at Solidarity, said: "Top management received exorbitant salary increases, while many employees, according to Telkom's final wage offer, will basically get no increase.
"The situation has led to a breach of trust between top management and ordinary employees."
Having refused to sign the offered proposal in July as agreed to by the South African Communication Union (SACU) and the Communications Workers Union (CWU), Croucamp described the proposed three year-plan as a "wage freeze".
Speaking to HumanIPO, Michael Hare, president of the South African Communication Union (SACU), said: "SACU will continue to engage Telkom within the confines of our current signed agreement as not all the terms and conditions has been implemented."
Telkom, however, is closed to further discussions at present, affirming it will proceed with the proposed wage plan.
Sinah Pochana, executive of external communications at Telkom, told HumanIPO: "Telkom confirms that it has received the request from Solidarity to re-enter wage negotiations. However, the company will not be re-negotiating with the union as the 2013 wage negotiations have been concluded and currently implemented."
Speaking to HumanIPO, Croucamp confirmed Telkom's decline to open talks about "the massive 58 per cent top management salary increases".
"Workers are revolting," Croucamp said.
Solidarity has disagreed previously with Telkom's approach to prove the validity of the agreement.