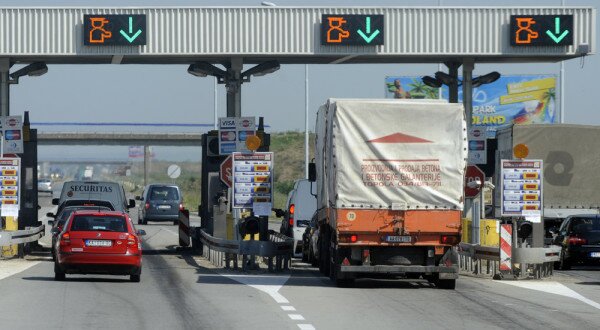 Credit rating agency Moody's has downgraded the South African National Roads Agency Limited's (SANRAL) long-term issuer ratings over a fall in cash flow related to the controversial e-tolling project.
The agency has announced SANRAL's global, local and foreign rating has been downgraded to Baa3 from Baa2, with its national scale falling to A3.za from A2/.za, with the ratings on review for further downgrade.
In a statement, Moody's said the downgrade was due to the "significant deterioration in the company's cash flows" as a result of the need to meet its operating expenses and service its debt acquired through funding the Gauteng Freeway Improvement Project (GFIP), commonly referred to as e-tolling.
"This cash-flow strain has arisen from the prolonged delay in the realisation of e-toll revenue earmarked to repay GFIP-related debt, and casts doubt on the company's financial health in the medium term," Moody's said.
The agency said in the last five years SANRAL had acquired ZAR20 billion (US$1.9 billion) in debt to finance GFIP, while its debt stock has increased to an estimated ZAR36.2 billion ($3.5 billion) as of 31 March 2013.
E-tolling was expected to begin in June 2011, with revenue from the project expected to cover SANRAL's costs.
It has been a hugely controversial subject, however, with HumanIPO reporting last week South Africa's Freedom Front Plus (FFP) had claimed a "huge victory" for road users in Gauteng as President Jacob Zuma was yet to sign the controversial e-toll bill, while the Democratic Alliance (DA) was seeking clarification from Zuma on its status.
In a statement, SANRAL said it was disappointed by the announcement, saying the cost of borrowing for the company would now rise.
"Though it was not unexpected, it still does pain us," SANRAL spokesman Vusi Mona said. "When rating agencies perceive any indecisiveness in or commitment to the implementation of government policy, this is the result you get."
He pointed out that SANRAL was a state-owned entity.
"In essence, it is an asset owned by the people of South Africa and government is simply the custodian. Therefore, the downgrade of SANRAL ultimately has implications for the people of SA," he said.
"For us this downgrade is not simply academic. It will affect our risk profile. We do raise money from commercial markets (not just through bonds) in order to supplement our allocation from the national fiscus to enable us to deliver good quality national roads. The national road that gave rise to this downgrade is one of the best in our toll portfolio and was financed through debt which must be repaid."
Moody's confirmed its ongoing review of SANRAL over the next three months will focus on the company's ability to manage its current cash challenges, as well as whether or not it could implement e-tolling and realise the necessary revenue from it.
In recent weeks, both the Opposition to Urban Tolling Alliance (OUTA) and the DA have claimed SANRAL has long been aware that e-tolling was likely to fail, though SANRAl has denied these accusations.
Image courtesy of shutterstock