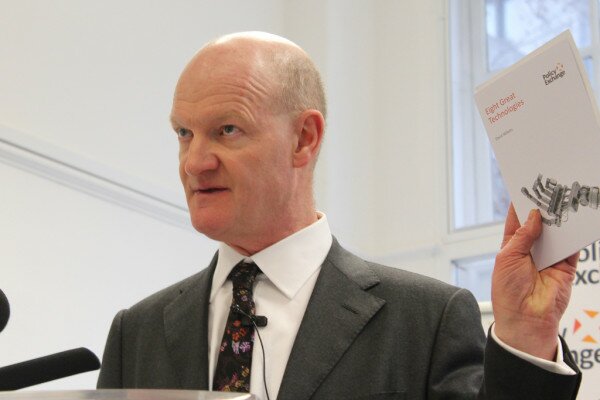 David Willetts MP. Image courtesy of Policy Exchange, on Flickr.
The South African-based Karoo Array Telescope (MeerKAT) site is expecting a visit from delegates in the United Kingdom (UK) today (Wednesday) to observe recent constructions.
HumanIPO reported last month on the kickoff of expansions of MeerKAT, which forms part of the Square Kilometre Array (SKA) telescope project.
The UK has partnered with the African project and also hosts headquarters based near Manchester in England.
David Willetts MP, the UK minister for universities and science, will pay a visit to the site, where 64 dishes for radio telescope establishment is under construction.
Situated in the Carnarvon, Northern Cape province, the site has been declared a radio reserve by the Astronomy Geographic Advantage Act in 2007.
Phillip Diamond, professor and director general of the SKA Organisation, said: "It is a pleasure to see our South African SKA colleagues hosting Minister Willets at one of the telescope sites, a few months after the minister inaugurated the SKA Headquarters in the UK."
In the process of gathering funds for the completion of the project, countries worldwide are invited to join already collaborating nations such as Netherlands and China.