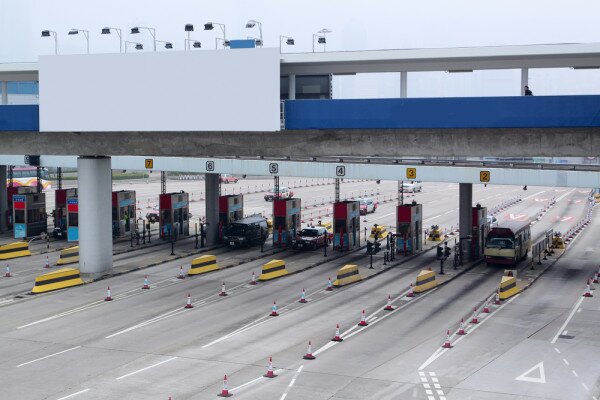 The South African National Roads Agency (SANRAL) retains the support of the government in spite of credit ratings agency Moody's downgrading it in the wake of delays in implementing e-tolling.
HumanIPO reported on Monday Moody's had downgraded the state-owned company's long-term issuer ratings over a "significant deterioration in the company's cash flows" as a result of the need to meet operating expenses and service debt acquired through funding the controversial e-tolling project.
SANRAL spokesperson Vusi Mona told HumanIPO that though the downgrade had not come completely as a surprise SANRAL retained the government's support and expected to prevent a further downgrade as the Moody's review continues.
"It was something that was expected but when it happened it was a shock," he said. "But because of the delays you would expect investors to take a dim view. We are realistic in our expectations.
"I think we can prevent a further downgrade. We are in discussions with the Department of Transport, we are assured of the support of the state. SANRAL is one of the best run state entities. The stakeholder has a lot of faith in SANRAL and cannot afford for it to disintegrate."
Mona said the government's support was proven by the fact it had given the company an additional 3,000 kilometres of provincial roads to manage in the last year.
"The mere act of transferring these is an indication the state has a lot of faith in SANRAL," Mona said.
He said SANRAL was ready to implement e-tolling in Gauteng and now only required presidential agreement.
"From a tech point of view SANRAL is ready. What is holding us back is the signing, let's call it the legislative process. Parliament approved the bill, it is now before the head of state," he said.
E-tolling was expected to begin in 2011, with revenue from the project covering SANRAL's costs. Mona could give no indication on when a decision was likely to be made by President Jacob Zuma, with the fact that he has yet to sign the bill last week prompting the Freedom Front Plus (FFP) to claim a "huge victory" for road users in Gauteng, while the Democratic Alliance sought clarification from Zuma over the status of the bill.
"I will not second guess the president," Mona said.
Image courtesy of Shutterstock.