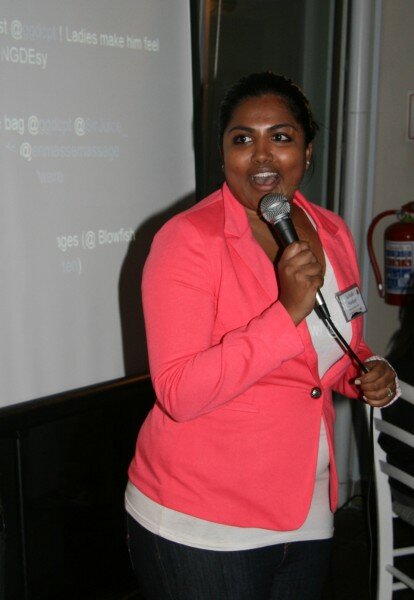 Suhaifa Naidoo, chair person of Geek Girl Dinners Cape Town (GGDCPT).
The increase of women in tech is necessary to develop more effective solutions in communities, Suhaifa Naidoo, chairperson of Girl Geek Dinners Cape Town (GGDCPT), has said.
Naidoo was speaking at a HumanIPO Academy workshop on women in tech yesterday evening (Tuesday), followed by a discussion on industry experience.
She believes women have more insight to offer on products for women, whereas men are currently the main developers.
"If women were in that driving seat and developing these things, I think things would be a lot better," Naidoo said, referring to solutions for local community challenges.
Increased diversity in businesses will lead to more innovative ideas, to which women can be an asset, she said.
"We know that diversity in startup teams is critical… if you have different kinds of people, you will give a lot of different ideas."
According to statistics, venture capitalists are 12 per cent more likely to invest in businesses with female partners, also supported by growth figures in sales and other corporate performance levels.
Naidoo said more women should be occupying executive positions in companies by having the confidence to see themselves with top titles.
"The impact a technical background has on a woman's career is incredible," she said.
Motivating ambition in the ICT sector should start at an early age by offering young girls the opportunity to engage with the relevant education and having role models to look up to.
"More women in senior positions will encourage more younger girls to come into the positions [as] they have role models to look up to," Naidoo said.
Girl Geek Dinners (GGD) is an international networking event where women interested in tech, as well as their male counterparts, have the opportunity to discuss tech and new ideas.
Started by Sarah Lamb in 2005, the event has since spread to 65 countries globally, with dinners in Cape Town and Johannesburg. It may also launch in Durban soon.
"It's not just about a networking event, it's about taking the dinner into the schools and universities and teaching children at a really young age," she said about the event.
At school level, programming language should be taught to students as it is a useful tool to use across the world in the field, Naidoo believes.
GGDCPT has been sponsoring tickets for school children and students since March this year.
The September GGDCPT dinner will take place tonight.