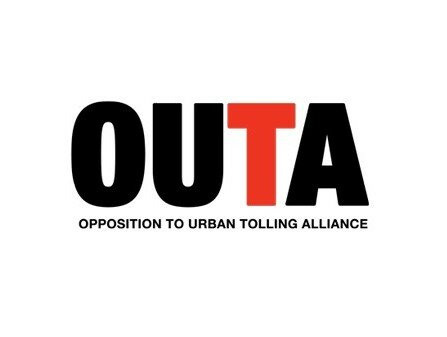 The Opposition to Urban Tolling Alliance (OUTA) believes the controversial e-tolling system is still not ready for launch, despite South African president Jacob Zuma signing it into law and the government insisting it is ready for implementation.
Dipuo Peters, transport minister in South Africa, recently appealed to Gauteng motorists to register for e-tolling and purchase e-tags because the implementation of the system is less than a month away.
"In yet a further development… Peters was reported by the media… as requiring less than a month to 'get their ducks in a row' prior to the launch of e-tolls in Gauteng. This again confirms that SANRAL (South African National Roads Agency Limited) were never ready to launch within 'two weeks' as they often claimed in their legal arguments over the past year," said OUTA in a statement.
OUTA believes Zuma's signing of the bill was "unexpected" and because it was announced on the afternoon of the Supreme Court of Appeal (SCA) case, it has "given fertile grounds to the realisation" both the government and SANRAL appear adamant on challenging the already "financially stressed road users" by forcing the implementation of e-tolls despite "overwhelming opposition."
Peters has maintained most Gauteng road users support the e-tolling system, adding that it is only a few people who oppose e-tolling.
SANRAL has missed previous launch dates and Wayne Duvenage, chairperson of OUTA said: "If the history of their launch dates is anything to go by, I very much doubt they will launch this year. They are nearing three years after their initial launch date in April 2011."
Duvenage added: "But, even if they do, launching is one thing, however, running a successful e-toll collection process on a sustainable basis is something else and will be almost impossible amidst an environment of widespread public rejection."
OUTA said SANRAL and the Department of Transport have not published details pertaining to their legal plans in dealing with non-payment of e-tolls.
"OUTA believes that a sufficient volume of people will exercise their legal right not to purchase an e-tag and to test the robustness of this cumbersome system and eventually render it unworkable," said OUTA.