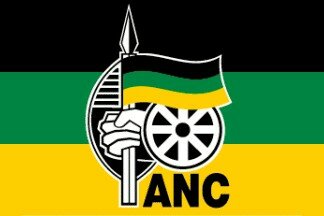 Billboards poking fun at the African National Congress (ANC) and the controversial e-tolling system have led to #ProudlyBroughtByANC trending across South Africa.
HumanIPO reported last week on the billboards, which state: "E-tolls. Proudly brought to you by the ANC", with the the Democratic Alliance (DA) claiming responsibility for them yesterday (Monday).
The billboards were sighted along the N1 and N3 freeways in Johannesburg.
Dipuo Peters, South Africa's transport minister, responded to this by calling those involved with the billboards "cowards… who don't have the decency to actually acknowledge that the ANC led government has delivered in this country".
The Twitter trend #ProudlyBroughtByANC moved to first position on South African trends by late afternoon yesterday.
This is what some Twitter users had to say using the above mentioned Twitter hashtag:
A great constitution that is constantly ignored. #ProudlyBroughtByANC

— KingGudsexZwelithini (@TweetSedz) October 7, 2013
Massively reduced foreign investment! #ProudlyBroughtByANC — Eric West™ (@EricJWest) October 7, 2013
The Nkandla cows R1 million enclosure #ProudlyBroughtByANC — Phumzile Van Damme (@zilevandamme) October 7, 2013
That 140 Million Rand website in the Free State was #ProudlyBroughtByANC — Funzi Ngobeni (@Funzi_MaRzr) October 7, 2013
#ProudlyBroughtByANC Schools without text books — FrancoisK (@francois1903) October 7, 2013
Other Twitter users utilised the hashtag to highlight the positive aspects of what the ANC has achieved or protected:
Jackson Mthembu, the national spokesperson for the ANC tweeted:
Equal rights for all races #ProudlyBroughtByANC

— Khusela Sangoni (@KhuselaK) October 7, 2013
#ProudlyBroughtByANC "@JacksonMthembu_: A Social grant system that keep poverty away for over 16million people #ProudlyBroughtByANC"

— David Nathi Shabangu (@DavidNathi) October 7, 2013
The constitutional right of all parties to campaign freely without any fear of arrest #ProudlyBroughtByANC

— Jackson Mthembu (@JacksonMthembu_) October 7, 2013