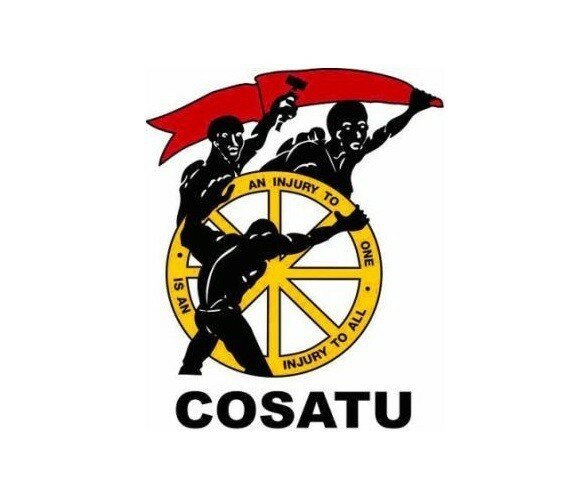 The Congress of South African Trade Unions (COSATU) regrets the dismissal by the Supreme Court of Appeal (SCA) of the Opposition to Urban Tolling Alliance (OUTA) appeal against e-tolling, but says it makes no difference to their campaign.
HumanIPO reported yesterday OUTA's appeal against e-tolling, which has been signed into law by President Jacob Zuma, had been rejected.
"This decision will however make no difference to COSATU's unwavering campaign against this attempt to privatise [our] public highways, which was never primarily based on the legality of the tolls, but on fundamental political principle – that our roads are a public asset, already paid for through taxation and the fuel levy, and motorists should not therefore have to pay again to drive on these public highways," said Patrick Craven, national spokesperson for COSATU.
COSATU's September Central Executive Committee (CEC) has established a socio-economic commission as a sub-committee of the CEC, tasked with taking COSATU's socio-economic campaigns forward, including the campaign against e-tolling and the "commodification" of public highways.
Craven said the commission is due to meet tomorrow in order to set a date for national action against e-tolls and better public transport, among others.
"We firmly believe that public support is mounting and we are strongly confident that people's power will ultimately convince the government to abandon a policy [which] is extremely unpopular, unfair and unworkable," said Craven.
COSATU believes e-tolls will negatively affect the poor and will perpetuate exclusion, meaning road users will not be able to make use of the best roads if they cannot afford it. COSATU said the public transport system in the country is "totally inadequate".
The trade union is against e-tolling because it represents a "form of privatisation" and the costs of toll collection are too high.
"Another reason for opposing the tolls is the cost of collection, which will consume a massive 17 per cent of the money collected in tolls. This means that tolls are not only… unfair, but also a grossly inefficient way of raising the money for road improvements," said Craven.
"A large portion of the revenue collected will ultimately find its way into the pockets of toll operators. Trying to collect all this money from four million motorists will be impossible to manage and will become unworkable."
COSATU said in addition to e-toll collection fees, the operator in question will be relying on the system's technology to issue fines for non-payment, which Craven described as "back-door generation of income for profit from fines".
The union believes this is an abuse of the rule of law, and has urged the public not to register with the South African National Roads Agency Limited (SANRAL) and not purchase e-tags, in order to stop the privatisation of public highways.